Letter from the Executive Director | Interview with an Acorn Artist | Volunteer Spotlight | Acorn News | Acorn Updates
---
Letter from the Executive Director
Beth Kaskel
Happy New Year!
Welcome to The Acorn's second newsletter. We can't wait to share some exciting updates and give you, our Acorn Insiders, the first look at what's ahead:
We Did It! Thank you for your support of our 2021 annual campaign
Welcome new members to our team
Exciting programming announcements
First and foremost, a huge Thank You to all of our donors. As a nonprofit organization, we rely on the generosity of our community to deliver high-quality programming and community partnerships. This year, we had the added benefit of receiving a challenge opportunity from The Michigan Arts and Culture Council. They generously matched donations up to $16,500, and our loyal donors stepped up! We are so grateful.
Please join us in welcoming two new members of our team: Chris Jabin joined our Board of Directors as our new Development Committee Chair and Kaci Hill is our newest Box Office Coordinator. We are also especially thankful to Laura Madsen Jolly for assuming the role of President of the Board of Directors, and recognize Tom Abrahamson with much appreciation for his tireless service in that role as he moves to Immediate Past Chair.
And The Acorn is currently Hiring! Send all your best recommendations our way.
Louder Than Love, our first film screening, was a rousing success! This spring and summer, we have a stellar programming lineup in store for you and can't wait to see you at the theater. A full night of comedy is coming to you with Chicago Comedy Tour on Saturday, April 23, and The Acorn is a proud participant of Art Attack, with a full celebration of visual and performing arts April 28-May 1.
Finally, we are thrilled to announce a new series: Midwest Made at The Acorn! This summer concert series will put the spotlight on regional talent in a diverse array of genres. Each Wednesday night, you'll want to find yourself at The Acorn for shows that will not disappoint!
Here's to an exciting 2022. See you at the theater!
Warmly,


Beth Kaskel
---
Interview with an Acorn Artist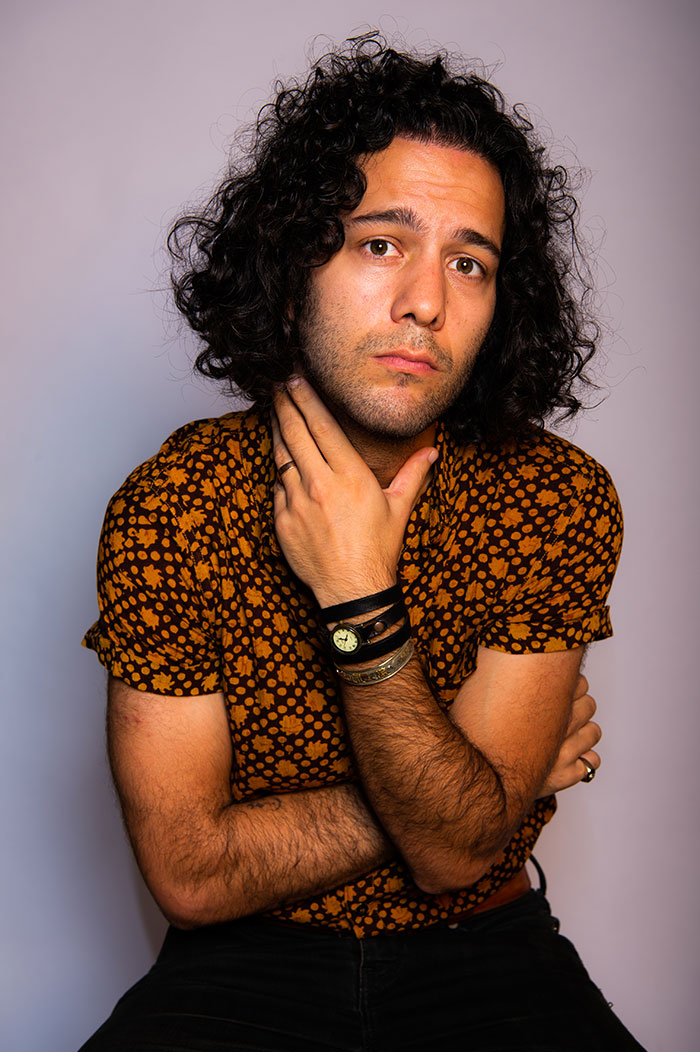 Joe George
People may recall that you are a former winner of The Acorn's Singer Songwriter Competition. Do you remember what song you won with? What kind of impact did the experience have on you?
The Singer Songwriter competition will always be such a great memory for me. I had just released my debut solo record, and I was performing many of those tunes for the first time. The song for that performance was a song called 'Daughters And Sons.' From that night on, The Acorn has taken me in as one of their own. I'll never forget it.
Tell us about Reverb… What is it? What do you do there?
Reverb is an online marketplace for musicians. A place to buy and sell gear with a couple clicks on an app. There is also a "content" side of Reverb, on YouTube. That's where I do some work with them, in videos… discussing music history topics, teaching certain styles on guitar, showcasing new gear from a certain brand. It has been a wonderful and enjoyable part of my life for a few years now, and has dubbed me the nickname, "Joe from Reverb."
For listeners of your debut album Beautiful Dreams, talk about what they can expect from Golden Afternoon, set to release this spring. (Attention readers – Spoiler Alert: We have an Acorn album release show coming up on April 30!)

Similar to 'Beautiful Dreams,' the songs of 'Golden Afternoon' are simple at heart, and wear a little bit more production as they go on.
This record is a collection of songs that came to be during quarantine/isolation periods of early 2021. A year into the pandemic made way for reflections on life, time, and an ongoing search for reason that may not be there. These songs deal with paradoxes of the heart. they have simple beginnings, exposing middles, and open endings...often they produce more questions than answers, more plumes than lines. They speak to the nuanced nostalgic nature of our existence.
Your work on the humanitarian-based documentary series Seeing Brave earned an Emmy® award nomination. What can you tell us about Seeing Brave and how did you become involved with Freeheart Creative?
'Seeing Brave' is a documentary made by some beautiful people, who have now become good friends of mine. The documentary is centered around the stories of three people, providing humanitarian effort to the unfortunate circumstances in this world. One story takes place in Syria, one in Kenya, and another in Rwanda. It was an absolute privilege, and challenge, to score the music for these stories.
Did you always want to be a musician? What advice would you give to young artists?
Ever since I heard The Beatles, I wanted to be a musician.
To young artists, I would say, "be yourself" no matter the cost. Persistence is key, and being able to handle rejection is also an important muscle to exercise. But "being yourself," that's where you have the potential to tap into something special, something that no one else has. We create art to discover ourselves. Amidst all of the noise and distraction and culture of comparison, stay the course that you really feel. That's where it's at.
---
Volunteer Spotlight
Steve Wadley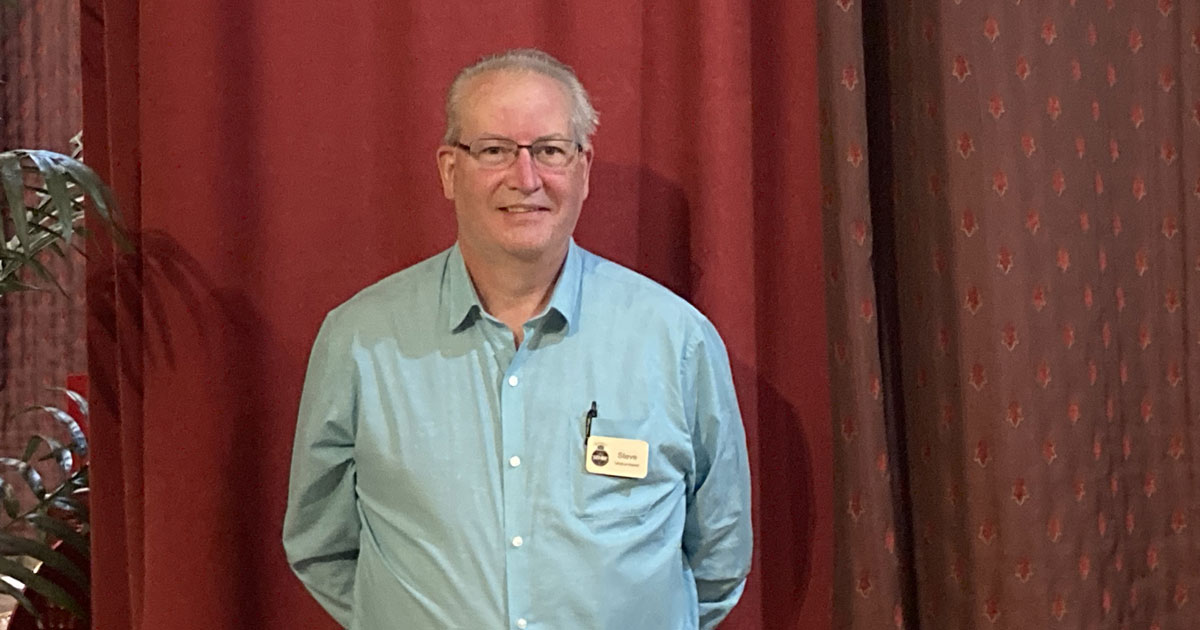 Steve Wadley has been an Acorn volunteer for five years. Amazingly, Steve logged almost 150 volunteer hours in 2021 helping with special projects and at shows! We are so grateful for his tireless service and his can-do attitude.
Steve became an Acorn volunteer after signing up for email alerts. When one of the emails was about volunteering, he signed up! Steve says he had attended shows at The Acorn and "always had a good experience." As for a favorite memory from volunteering at The Acorn? Steve says it was when he met Ed Asner. He lists Anna Nalick as his favorite musician he's seen perform at The Acorn.
When he's not volunteering, Steve works as Produce Team Leader for Meijer in Stevensville. When we asked him what a typical Saturday morning would look like for him, Steve told us he'd be working, usually by 5am.
What is a 'fun fact' about you or something people might be surprised to know about you?

Steve: I celebrated 40 years with the same company earlier this year.
Who inspires you?

Steve: Paralympic athlete Amy Purdy.
What are your hobbies/pleasures in life?

Steve: I enjoy going to concerts, working on DIY projects, and a nice meal with a good bottle of wine.
---
Acorn News
We Did It! Thank you for your Support of our 2021 Annual Campaign!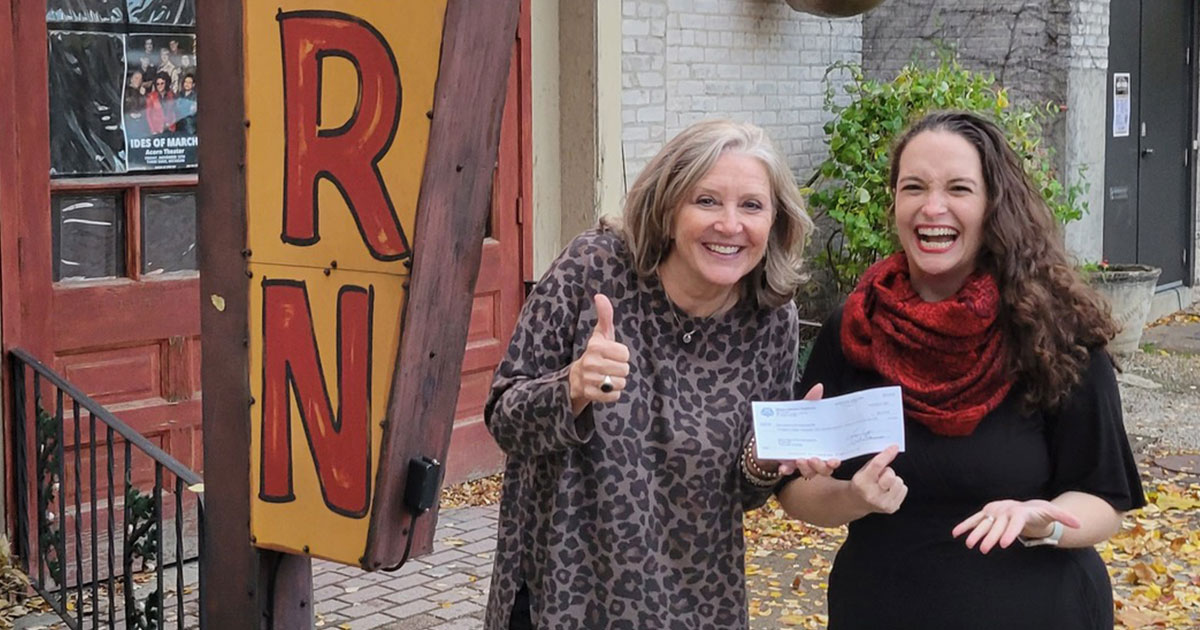 Thanks to you, our amazing patrons and supporters, WE DID IT! With your generosity and help, we met the year-end fundraising challenge goal we had from the Michigan Arts and Culture Council and we will now receive their $16,500 grant. Your support and MACC's matching funds ensure independent music venues like The Acorn can continue to operate in these lean times.
Thank you again for opening your wallets for us and donating generously as we ended the year. We hope to see you at a show soon!
Two Years Later...
2020 'Screen Stars' Make Movies at The Acorn a Reality in 2022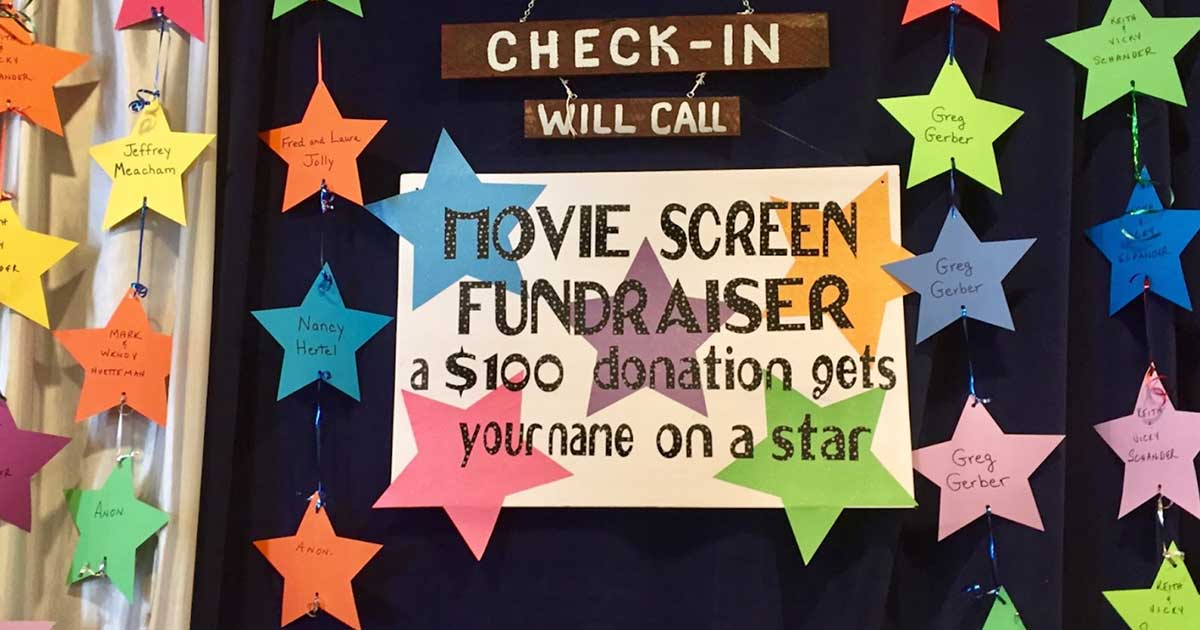 Two years after our 'Screen Stars' fundraiser to replace our decrepit old screen and projector, our vision to bring a music movie event was finally realized. On Friday, February 11th, we presented our inaugural movie on our brand new screen to the delight of over 100 audience members. Louder Than Love shares the story of the iconic Grande Ballroom in Detroit; it's the greatest rock-n-roll story few people know, and all who attended were truly delighted. Following the film, the laughter continued at a talkback which was hosted by The Acorn's own Peter Carey and featured film director Tony D'Annunzio. Tony answered questions and shared his stories about the making of the film as he brought iconic rock characters to life once again.
We will surely show Louder Than Love again in the future, and you won't want to miss it the next time around! Be on the lookout for more film events such as this one - they're truly must-attend experiences!
.
Art Attack is coming to The Acorn this Spring!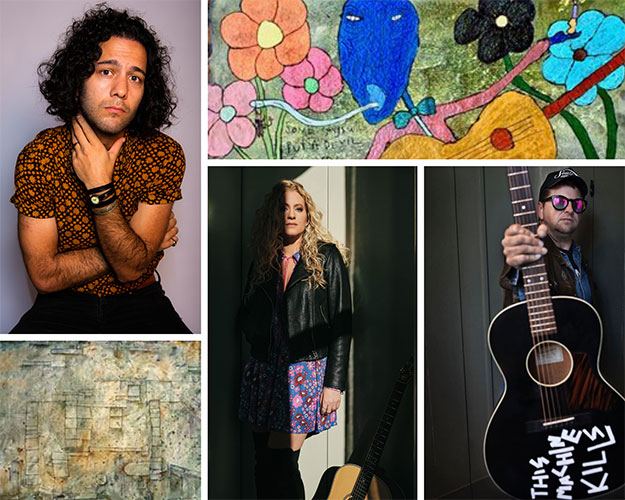 The Acorn is a proud Art Attack participant April 28 through May 1! With three featured artists, open art viewing hours, a film screening and three special concert events, be sure to stop by the theater to celebrate musical and visual art with us.
Launch Party and Film Screening - Rothko: Pictures Must Be Miraculous
Thursday, April 28
Reception begins at 5:30pm ET
Film screening at 7pm ET
Post film discussion with Allen Turner, former Chairman of The Museum of Contemporary Art in Chicago, moderated by Janet Davies.
Open Art Viewing Hours
Friday, April 29 & Saturday, April 30, , 11am - 3pm ET
Sunday, May 1, 11am - 2pm ET.
Featuring the artwork of Elizabeth Coyne, Abe Partridge and Susan Henshaw.
Steve Poltz and Abe Partridge in Concert
Friday, April 29 at 8pm ET
An amazing night of music from two innovative talents!
Joe George with Abbie Thomas Trio in Concert
Saturday, April 30 at 8pm ET
Album release celebration for Joe George's sophomore album Golden Afternoon. Opening act Abbie Thomas Trio celebrates the release of Abbie's EP Dirty Little Things.
Joe is a former winner of The Acorn's Singer Songwriter Competition and Abbie is a 2019 finalist.
Mark Hummel in Concert
Sunday, May 1 at 7pm ET
One of the heaviest blues bands on the planet, led by Grammy-nominated, two-time Blues Award winner Mark Hummel.
Announcing Midwest Made!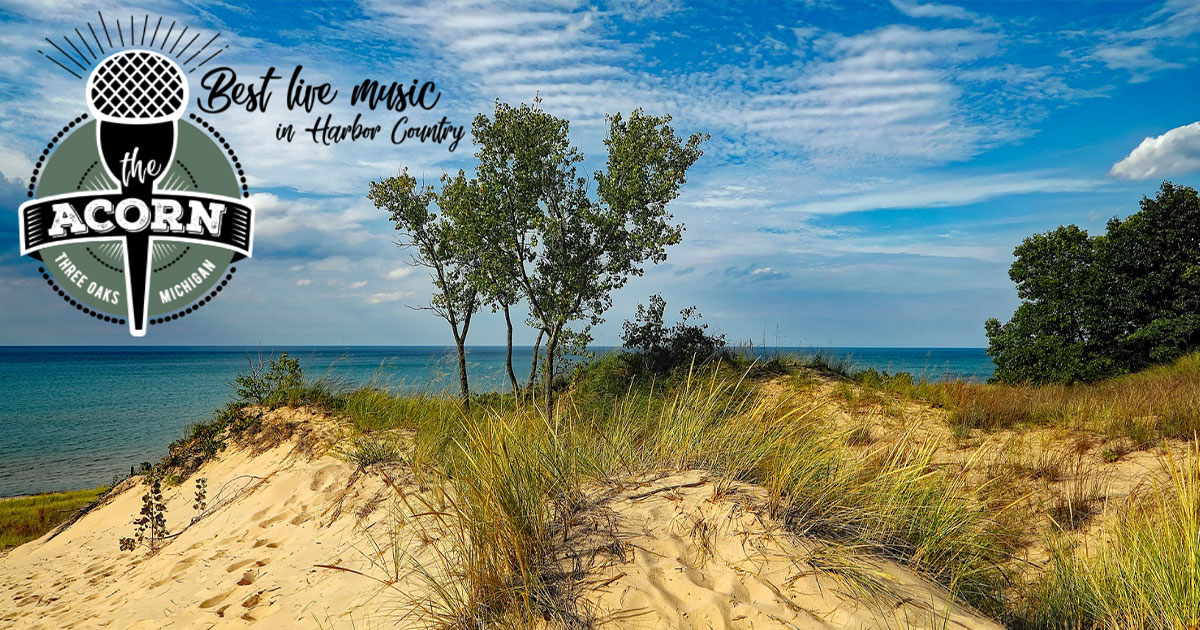 An idea hatched on a bench last summer is leading us to an exciting new concert series this coming summer season! Announcing Midwest Made at The Acorn!
This summer concert series will put the spotlight on regional talent in a diverse array of genres. Each Wednesday night, you'll want to find yourself at The Acorn for shows that will not disappoint!
From the bluegrass band Water Street Wranglers with their Berrien County roots to indie artist Kaitlyn Rose & her Band of Thorns, from neo-soul Benton Harbor natives Sankofa to Southwest Michigan's premier big band Lake Effect Jazz - we're bringing you ten weeks of entertainment designed to celebrate the best the Midwest has to offer! Our talented lineup also includes Abbie Thomas Band, Chicago Farmer & The Fieldnotes, Mike Struwin Band, The Backups and more!
Stay tuned for the full announcement of dates, along with details about tickets (including our bundled ticket option)! Get ready to fill in your calendar with all the Midwest Made shows kicking off on Wednesday, June 15.
---
Acorn Updates
Highlights
Check out some of these recent moments at The Acorn.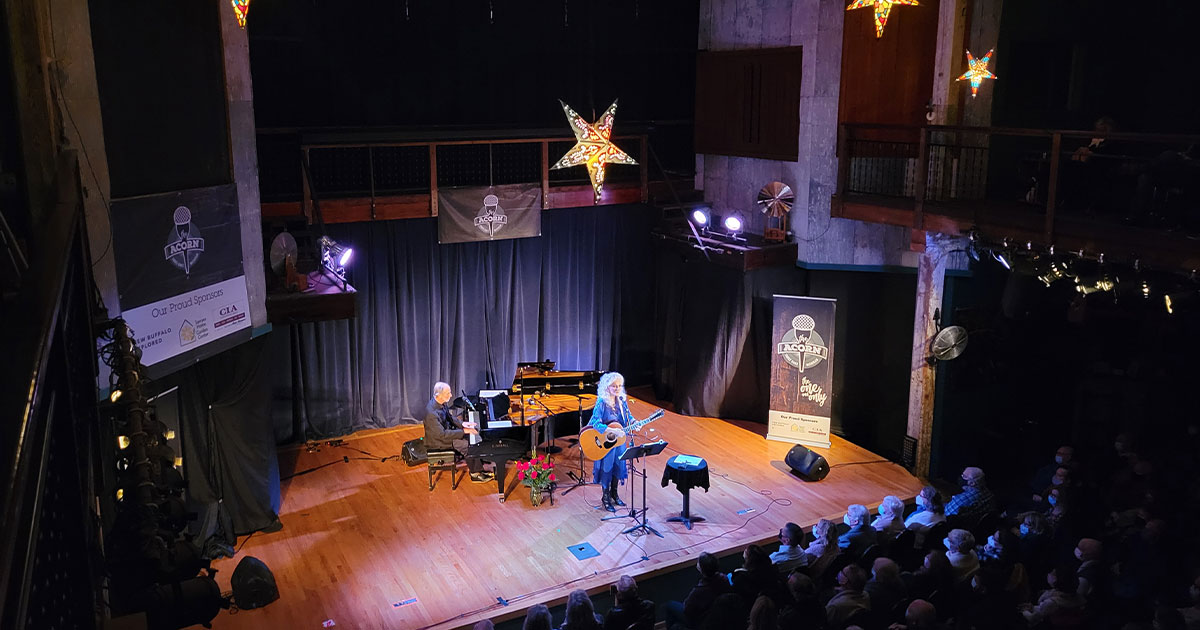 Legendary Grammy® Award-winning American singer and songwriter Judy Collins graced The Turner Stage at The Acorn November 14, 2021.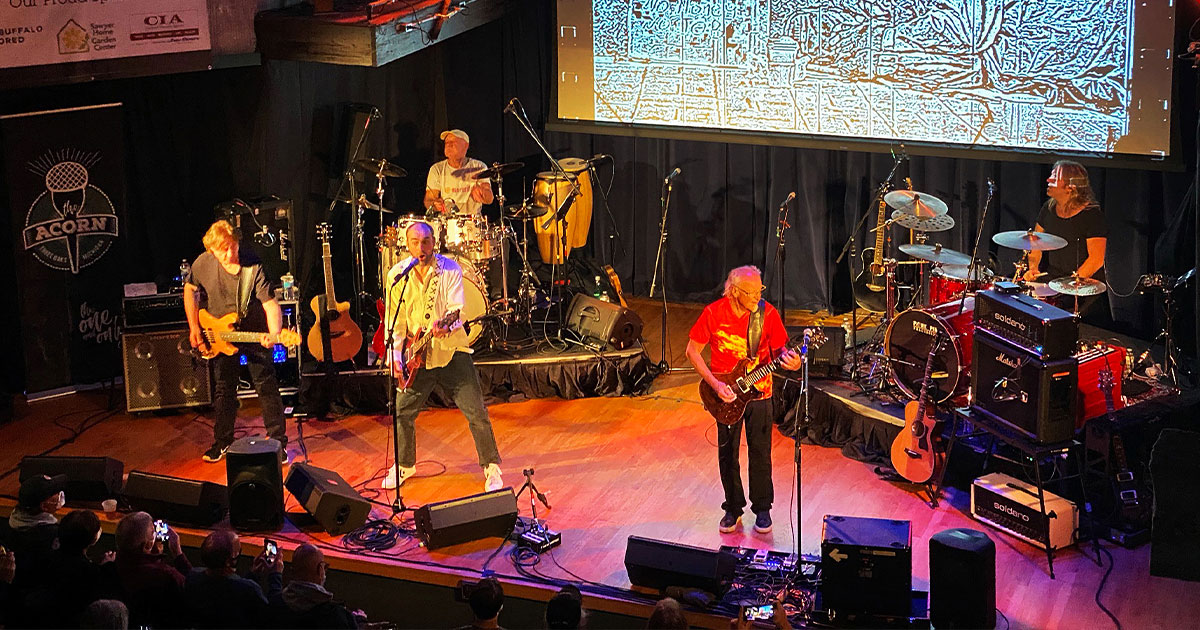 The Martin Barre Band celebrated the 50th anniversary of the release of the iconic Jethro Tull album Aqualung in a spectacular show January 19, 2022.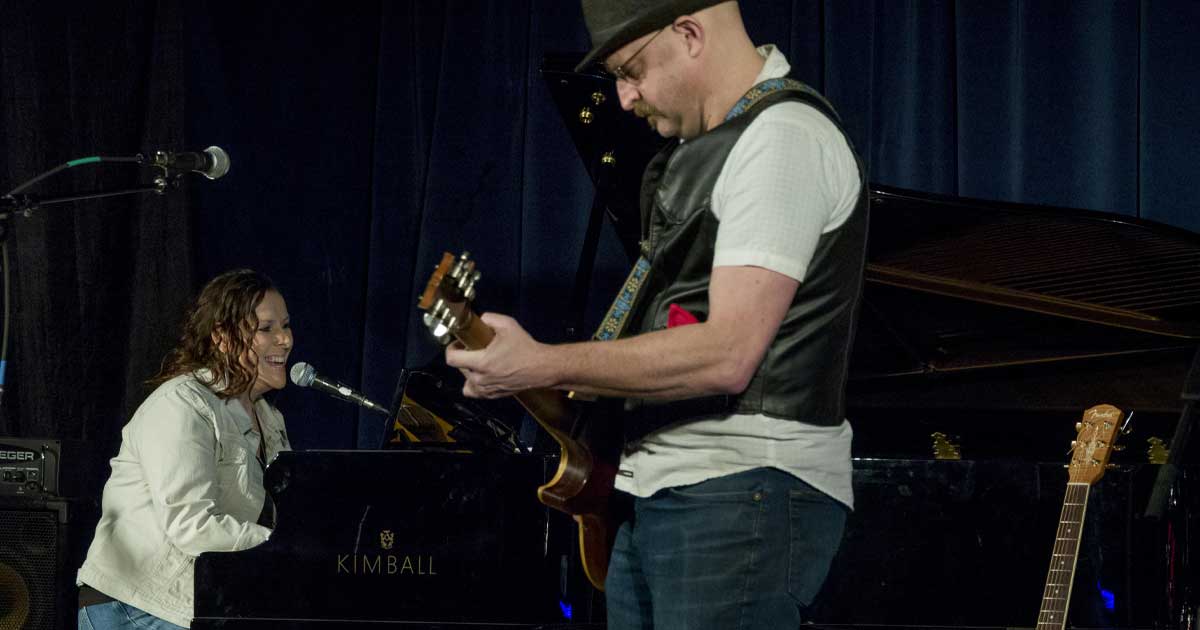 Our own Nikki Gauthier and bandmate Rob Skibbe (aka Dirty Sally) hosted the first Open Mic Night of the year in January. Open Mics are held monthly.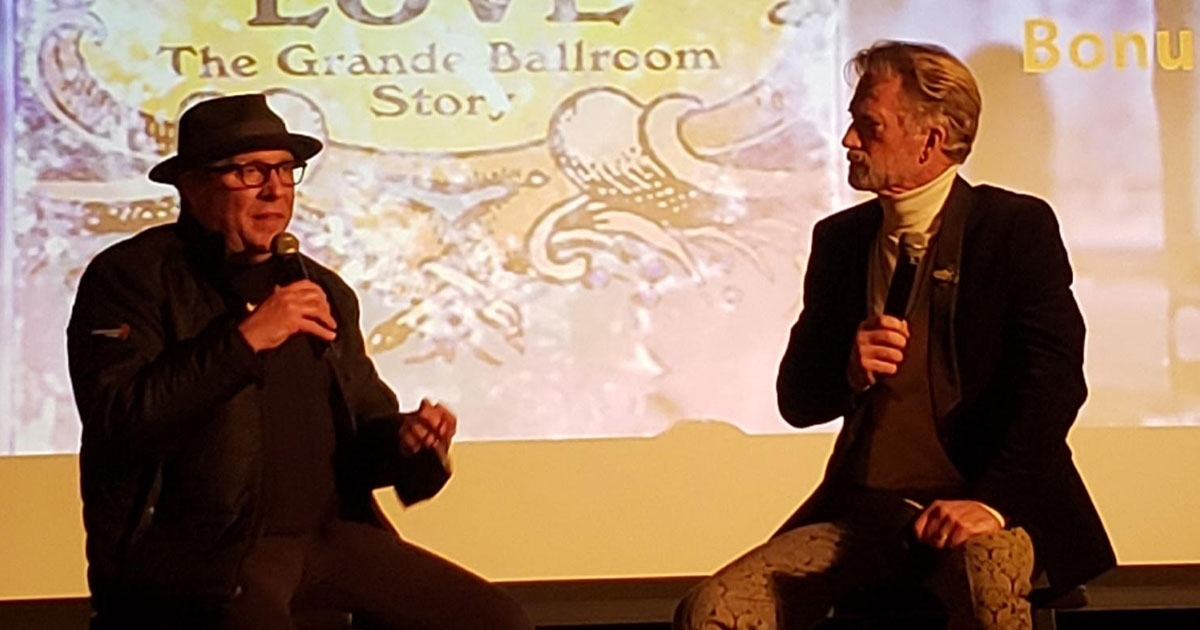 Louder Than Love Director Tony D'Annunzio participates in a post-film artist talkback moderated by our own Peter Carey at our inaugural film screening February 11, 2022.
---
What's Next
Saturday, February 26
Real Pretenders
Wednesday, March 2
Jen Chapin Trio
Saturday, March 5
An Acorn Evening with Terri Hemmert: Hosted by Janet Davies
Sunday, March 6
Edie! Las Vegas Showgirl: UNLEASHED
Thursday, March 10
Time Out with The Accidentals, Beth Nielsen Chapman, Kim Richey and Maia Sharp
Saturday, March 12
Brass from the Past
Friday, March 18
Miles Nielsen & The Rusted Hearts
Saturday, March 19
10,000 Maniacs featuring Mary Ramsey
Thursday, March 24
Open Mic Night with host Abbie Thomas
Saturday, March 26
The Music of Ella & Billie
Sunday, March 27
Darin & Brooke Aldridge
Friday, April 1
Rockapella
Saturday, April 2
The Erly with Resurrection Blues Band
Saturday, April 9
Billy Elton
Sunday, April 10
Mountain Heart
Thursday, April 21
Open Mic Night with host Jack Cunningham
Saturday, April 23
Chicago Comedy Tour
Thursday, April 28
Film Screening of Rothko: Pictures Must Be Miraculous
Friday, April 29
Steve Poltz and Abe Partridge in Concert
Saturday, April 30
Joe George with Abbie Thomas Trio
Sunday, May 1
Mark Hummel
Friday, May 6
Andy Baker and Louise Mosrie Coombe
Saturday, May 7
The Claudettes
Friday, May 12
Open Mic Night with host Riely O'Connor & Molly B. Moon
Friday, May 13
Al Stewart
Sunday, May 15
The Linda Ronstadt Experience
Friday, May 19
Lo Marie
Sunday, May 20
Matt Schofield
Saturday, May 21
The Sypian Family Band and Andrew Fisher Quartet
COMING SOON!
May shows and Midwest Made going on sale
Harbor Country Pride at The Acorn
Acorn Anywhere! 2022 announcements!