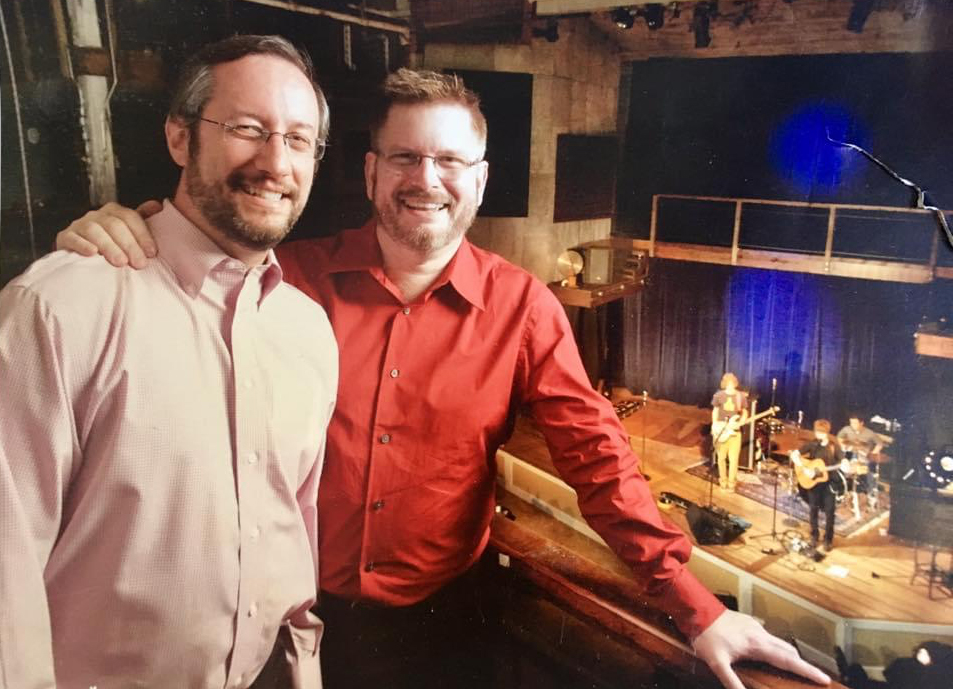 As many good stories begin, ours starts in 2002 with a writer, Chicagoan Kim Clark. Kim needed space for workshopping his theater projects. He connected with David Fink, a Chicago manufacturing executive. They learned that 70 miles from downtown Chicago, the Warren Featherbone Company building in Three Oaks, Michigan, was for sale.
The factory, which had once manufactured buggy whips and corset stays, had closed in 1957. The roof leaked, the floors had collapsed and rusted cars were on the dirt road in front of the building. Kim and David saw nothing but potential and bought it!
Testing the water
The new owners presented a variety show in conjunction with the Harbor Country's April art festival, Art Attack. They packed the house. Buoyed by the community's outpouring of support, the duo launched a more serious, two-year renovation. They gutted the building and constructed an industrial-chic theater and loft-style apartment (featured on HGTV).
Packing the house
The theater officially opened in 2003 and produced 45 shows its first year. Show after show filled the house. Acorn buzz and creative energy were rampant those early years. Chicago and local talent took to the stage. Word spread. The theater and apartment became regionally renowned as an art incubator for theater pieces, books and a podcast. The New York Times even ran a story nationally about The Acorn.
Wowing audiences (and artists)
For more than a decade, the theater attracted amazing performers. Names you'll recognize include Jeff Daniels, Jeff Tweedy, Rickie Lee Jones, Jefferson Starship, Poi Dog Pondering, The Cowboy Junkies, Peter Yarrow, Richie Havens, Shawn Mullins, Corky Siegel, Lesley Gore, Chicago Farmer, Larkin Poe, pianist Jim Brickman, and opera star Nathan Gunn. These legends liked being here: the energy from the audience, the chance to try their new stuff and to be themselves. The theater's excellent acoustics and equipment enamored them as well.
Yet as exciting as it has been to host big names over the years, the greatest pride for our Acorn community has been building a reputation as the place to see rising local and regional talent. Lesser-known performers and more recently, highly popular open mic nights plus playwriting and singer/songwriter competitions, have blown audiences away. The calendar now features up to 100 performances a year.
Expanding our performing arts impact
In recent years, our Acorn community believed there was more we could do to enhance and enrich the performing arts locally, regionally and nationally. So, in 2015 we went from being privately owned to becoming a nonprofit 501(c)(3) arts organization, the Acorn Center for the Performing Arts. This allowed us to stay rooted in Three Oaks where we continue to fuel the economic vitality of our region. But it also opened the doors to fresh ideas, diverse programs, exciting collaborations and artist finds thanks to giving a voice to a broader community of supporters.
We now perform more shows to more patrons of all ages. We engage volunteers, businesses, neighbors and nonprofits in making the performing arts a higher quality in Southwest Michigan … and beyond.
We hope you will be part of our ongoing story. More creative moments are coming your way. And, they'll be like no other.