Midwest Made – Drew Stolz & Priscilla Sabourin
Sunday, Aug. 20 | 7:00pm ET
(6:00pm CT)
Priscilla Sabourin, Winner of the 2019 Acorn Singer-Songwriter Competition, pairs up seasoned guitarist Drew Stoltz for the next installment in our Midwest Made summer concert series.
About the Artists:
Drew & Priscilla have been making music together since 2018. They first teamed up in high school and have continued booking shows whenever they get the chance. Combining Priscilla's songwriting and intimate vocals with Drew's seasoned acoustic guitar skills, they deliver an engaging and unique live music experience. Together, they have performed at various local venues including The Acorn Theatre, The Buchanan Common Stage, as well as participating in musical events such as a touring Carole King tribute show, Taste of Michigan City festival, and 'Dancing Like The Stars' YMCA fundraiser.
---
RESERVED SEATING DONATION option includes a $25 tax-deductible donation to The Acorn and guarantees you a seat with optimal sightlines. $25 Donation per ticket holder in your group.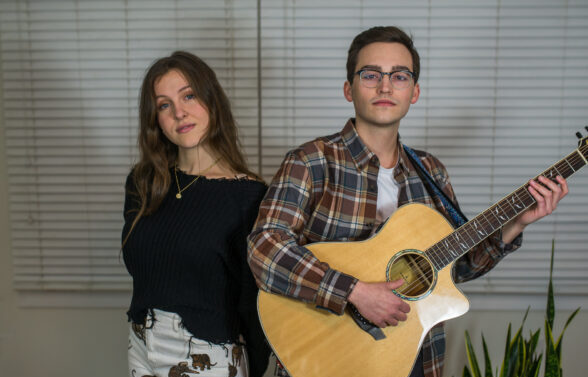 Box Office opens at 4pm ET
Starts 7:00pm, doors open 6:00pm