Midwest Made – Mike Struwin Band
Sunday, Aug. 13 | 7:00pm ET
(6:00pm CT)
Presented in our Midwest Made summer concert series – Mike Struwin Band: Incorporating a myriad of genres, including Americana/Blues & Bluegrass/Roots/Folk/Soul/Jam and even Reggae, Mike Struwin's latest project- "Mike Struwin Band" has forged a truly unique style all their own.
About the Artists:
Mike Struwin, who began playing music at the age of 13, has long been a force in the Michigan region for lyrics and music imbued with a sense of honesty, empathy and authenticity. The St. Joseph, Michigan native released his first CD at age 17 and hasn't looked back since, putting out eight albums to date and performing on stage for over 20 years.
In 2020, amidst lockdowns and the Pandemic, Struwin teamed up with members from the Sypian Family Band; Matt Sypian (drums) and Mike Nelson (bass) and enlisted long-time friend Mike Kinney to play lead guitar in hopes of finding a sound that truly reflected his musical vision, versatility and style. After two years of woodshedding and gigging out, the group of friends began making a name for themselves, not only as "Three Mikes & a Matt or as Matt (the drummer) likes to call the band "My Three Mikes," but also as one of the area's most exciting music acts. Slipping and sliding through various genres, Mike Struwin Band presents their own original music to crowds while also paying tribute to musical greats like Paul Simon, Bill Withers, Little Feet, The Grateful Dead and Bob Marley.
In 2022, to support his latest record drop "Ginger Peach," Struwin invited his old buddy and bandmate, Josh Bolt from Pura Vida (circa 2014) to play mandolin and Kyle Kish (piano/keys/synthesizer) for a few shows and the rest, as they say, is history!
Now a six piece outfit, Mike Struwin Band takes their fans on a journey with their original sound. Grooving in and out of reggae rhythms and jams, intertwined with funky swamp rock and folky alt-country, Struwin leads the way with his singer-songwriter approach. To sum it up, Mike Struwin Band is Pure Michigan music!
---
RESERVED SEATING DONATION option includes a $25 tax-deductible donation to The Acorn and guarantees you a seat with optimal sightlines. $25 Donation per ticket holder in your group.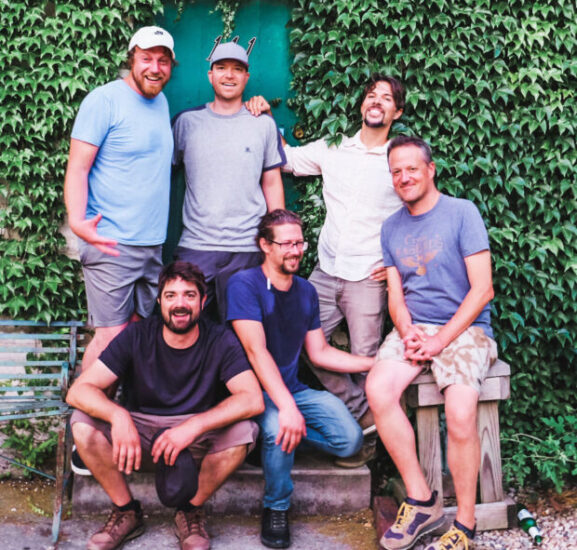 Box Office opens at 4pm ET
Starts 7:00pm, doors open 6:00pm