Midwest Made – Resurrection Blues Band
Sunday, Jul. 09 | 7:00pm ET
(6:00pm CT)
Our Midwest Made summer concert series continues with heavy blues from the Resurrection Blues Band – Rodney Mills, Scott Ovens and Mike Balmes.
About the Artists:
The Resurrection Blues Band was formed in August of 2017 with Rodney Mills on guitar and vocals, Scott Ovens on drums and Tommy Knight on bass. Over the years the band has gone through a multitude of changes from having a horn section, harmonica and organ and an assortment of different players. They have now settled on being a 3 piece band once again with founding members Rodney Mills, Scott Ovens and seasoned veteran Mike Balmes making his debut to the Power Trio known as the Resurrection Blues Band.
Heavy Blues born from Good Times, Bad Times & Hard Times.
Hailing from a sleepy Midwestern town near Chicago, Mike Balmes has been playing bass professionally for over 50 years and has covered everything from Vegas show tunes to bluegrass. He spent years honing his chops in the Nevada casino circuit, rock clubs from Florida to Alaska, and overseas in Europe and Asia, including USO tours. Mike's deep love of music, his drive to share his passion and the enjoyment it brings to others is apparent as he performs onstage bringing home the blues.
Scott Ovens started playing drums at the age of ten, playing in the school band through his youth. Scott formed a band in the late seventies before work took him across the country and prevented him from having time to play. When Scott landed back in Michigan in the late eighties he started playing again, but says that none of those projects ever "made it out of the basement" until he connected with Rodney Mills to form Resurrection Blues Band.
After a 19 year break from music Rodney Mills moved back to Southwest Michigan to pursue a new start with the Blues. In 2016 he joined a local blues band the Undertakers, before he went on his own in 2017 and formed a new beginning which resulted in the resurrection of old time friends who also were starting over, leading to the formation of the Resurrection Blues Band.
---
RESERVED SEATING DONATION option includes a $25 tax-deductible donation to The Acorn and guarantees you a seat with optimal sightlines. $25 Donation per ticket holder in your group.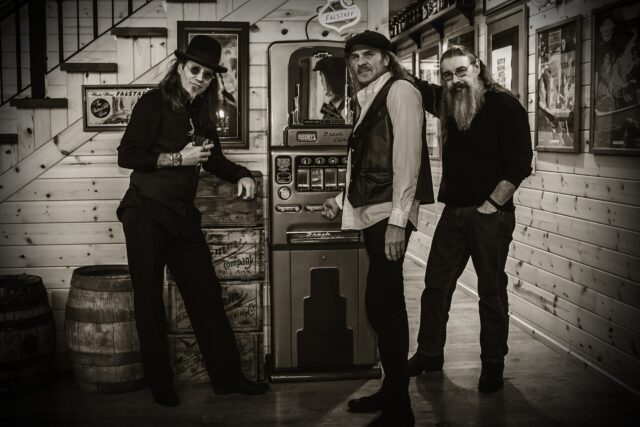 Box Office opens at 4pm ET
Starts 7:00pm, doors open 6:00pm