The Backups & The Get Downs – Midwest Made
Wednesday, Aug. 10 | 7:00pm ET
(6:00pm CT)
The Midwest Made summer concert series puts the spotlight on regional talent in a diverse array of genres. Each Wednesday night, you'll want to find yourself at The Acorn for shows that will not disappoint!
About the Artists:
The Backups are a soulful, harmony driven lady trio made up of Leslie Sypian, Meredith George and Morgan Ingle. A love for music and sharing it brought this group together. All hailing from Southwest Michigan, these ladies play originals and covers from all genres. Sweet and smooth!
"Three world class regional performers - each unique unto their own as front vocalists for their own respective bands… Yet when these sisters of song team up as The Backups - it is a divine and cosmic harmony that mesmerizes, enchants, engages, and captures the listener in both heart and soul."
- Monte Michel Bleu
---
Your pre-show email may contain important information about Covid protocols for your event. Click here to learn more about Acorn Covid-19 Policy.
---
RESERVED SEATING DONATION option includes a $25 tax-deductible donation to The Acorn and guarantees you a seat with optimal sightlines. $25 Donation per ticket holder in your group.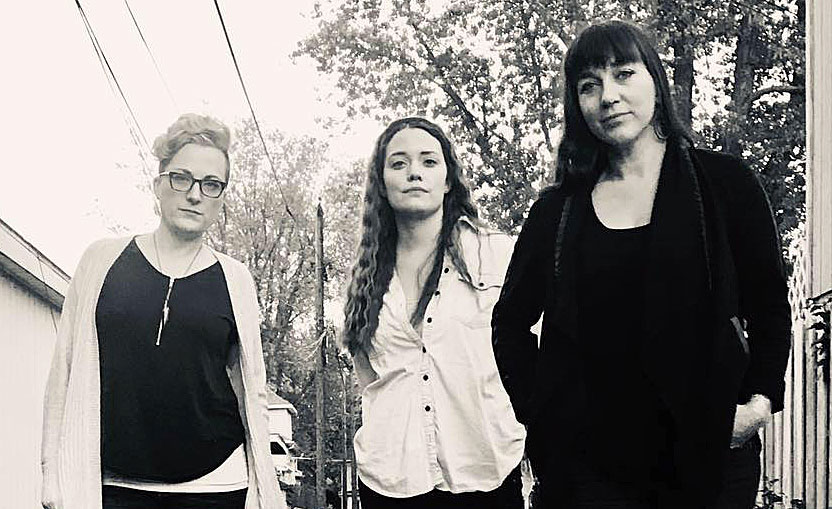 Box Office opens at 4pm ET
Starts 7:00pm, doors open 6:00pm