Mike Struwin Band – Midwest Made
Wednesday, Jul. 20 | 7:00pm ET
(6:00pm CT)
The Midwest Made summer concert series puts the spotlight on regional talent in a diverse array of genres. Each Wednesday night, you'll want to find yourself at The Acorn for shows that will not disappoint!
About the Artists:
Incorporating a myriad of genres, including Americana/Blues & Bluegrass/Roots/Folk/Soul and even Reggae, Mike Struwin's latest project- "Mike Struwin Band" has forged a truly unique style all their own.
Mike Struwin, who began playing music at the age of 13, has long been a force in the regional music scene of Southwest Michigan, known for lyrics and music imbued with a sense of honesty, empathy and authenticity. The St. Joseph, Michigan native released his first CD at age 17 and hasn't looked back since, putting out eight albums to date and performing for audiences (young and old) for over 20 years.
Teaming up with members from the Sypian Family Band; Matt Sypian (drums) and Mike Nelson (bass) and enlisting long-time friend Mike Kinney to play lead guitar, Struwin has finally found a group that truly reflects his vision, versatility and style. Connected by their common goal of delivering handcrafted quality music to anyone with open ears and an open mind, Mike Struwin Band slips and slides through various genres, presenting their own original music to crowds while also paying tribute to musical greats like Paul Simon, Bill Withers, The Grateful Dead, Bob Marley and the Eagles.
On the heels of Struwin's latest record drop "Ginger Peach," Mike Struwin Band is building their reputation as one of Midwest's most fresh and "up-and-coming" live acts. Whether you like to dance or kick back and listen, this band has you covered.
---
Your pre-show email may contain important information about Covid protocols for your event. Click here to learn more about Acorn Covid-19 Policy.
---
RESERVED SEATING DONATION option includes a $25 tax-deductible donation to The Acorn and guarantees you a seat with optimal sightlines. $25 Donation per ticket holder in your group.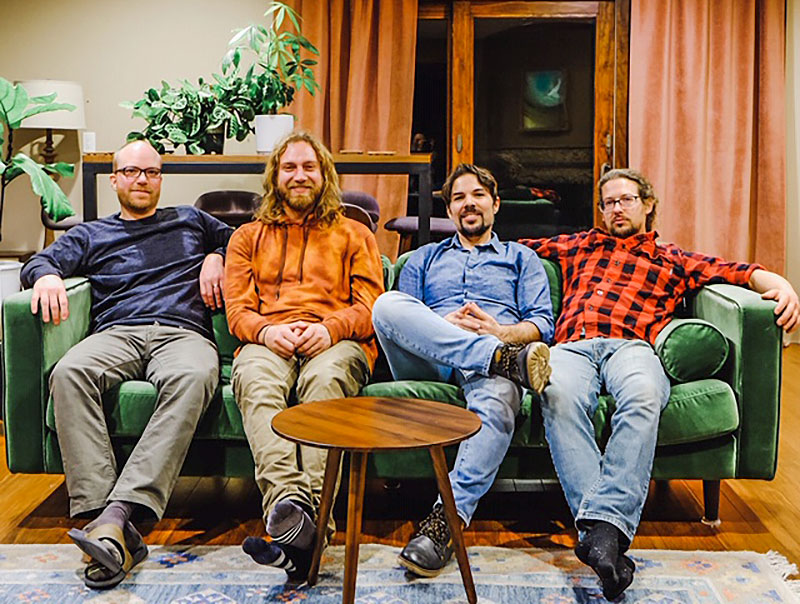 Box Office opens at 4pm ET
Starts 7:00pm, doors open 6:00pm