SUBMISSION DEADLINE June 15th - Singer-Songwriter Competition 2021 - click for details
Tuesday, Jun. 15 | 11:00pm ET
(10:00pm CT)
Competitions
Singer-Songwriter
We want to highlight the positive, unifying and uplifting impact that music brings to the world. Singer songwriters, here is your chance to shine! Submit your entries to the 2021 Singer Songwriter Competition and help show how music can help bring us all together!
The Acorn Singer Songwriter Competition offers cash prizes totaling $1500 plus lots of opportunities to perform at future events. All different types of music are welcome. Up to 3 people are allowed in your group but going solo is just fine!
Submission deadline is Tuesday, June 15th @ 11 PM ET.
TO PAY SUBMISSION FEE: Click "Get Tickets" button
The finals will be held at the Common, in Buchanan, MI on Friday, July 16th.
Learn more about the Competitions.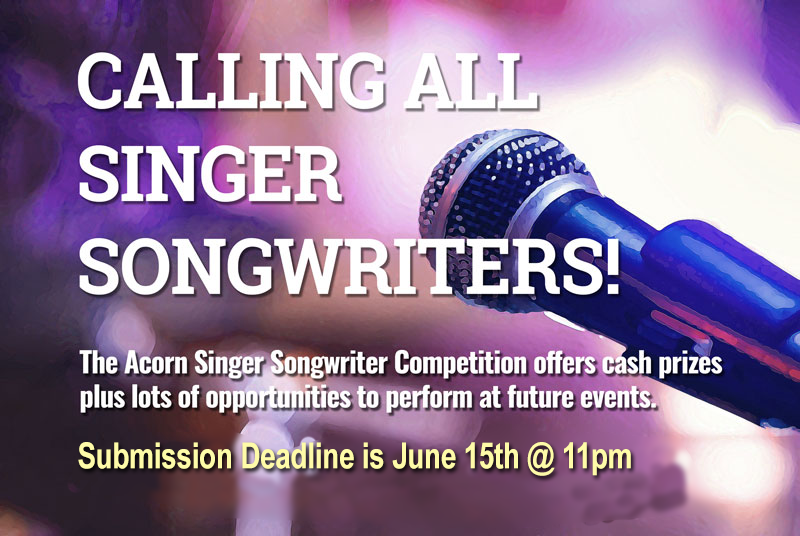 Submission deadline - midnight
Starts 11:00pm, doors open 11:00pm