Scott & Lila w/ opener Emma Hamel
Friday, Jul. 29 | 8:00pm ET
(7:00pm CT)
The Acorn's Singer-Songwriter Competition is celebrating ten years with the 2022 Competition Finals on July 21. We are featuring last year's winner in a special Alumni Concert on July 29, headlined by our 2021 winner, Scott Hildebrand, with his duo Scott & Lila. The evening will open with 2018 Winner Emma Hamel.
---
About the Artists: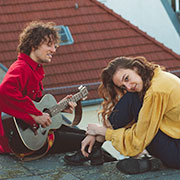 Scott Hildebrand, 2021 Winner and Lila Despoix are an acoustic duo based in Berlin. They met when Lila spontaneously joined Scott while he was busking in the streets of Berlin in 2019. Since then, they have recorded an album and performed all over Germany, France, Italy and Sri Lanka.
Their feel-good music warms the hearts of listeners and fuses Indie-Folk, Blues and Jazz with a fresh modern twist. They perform their original songs with synergistic vocal harmonies, accompanied by guitar and ukulele. Their songs give listeners a dreamy, wanderlust feeling while retaining lyrical elements that are timeless, soothing and down to earth.
scotthildebrandmusic.com
---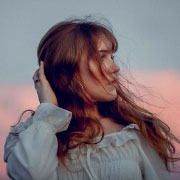 Singer-songwriter Emma Hamel spent many of her high school years scrawling lyrics in class and singing in her bedroom before she began performing her original music all around the Midwest.
Emma's music pairs poetic lyrics with haunting vocals and stripped-down arrangements that let the story take center stage. Her deeply heartfelt songs are filled with the hopes, insecurities, and uncertainties that accompany the transition from youth to adulthood.
Emma has been featured on numerous radio and TV programs and was the 2018 winner of The Acorn Singer-Songwriter Competition.
emmahamel.com
---
Your pre-show email may contain important information about Covid protocols for your event. Click here to learn more about Acorn Covid-19 Policy.
---
RESERVED SEATING DONATION option includes a $25 tax-deductible donation to The Acorn and guarantees you a seat with optimal sightlines. $25 Donation per ticket holder in your group.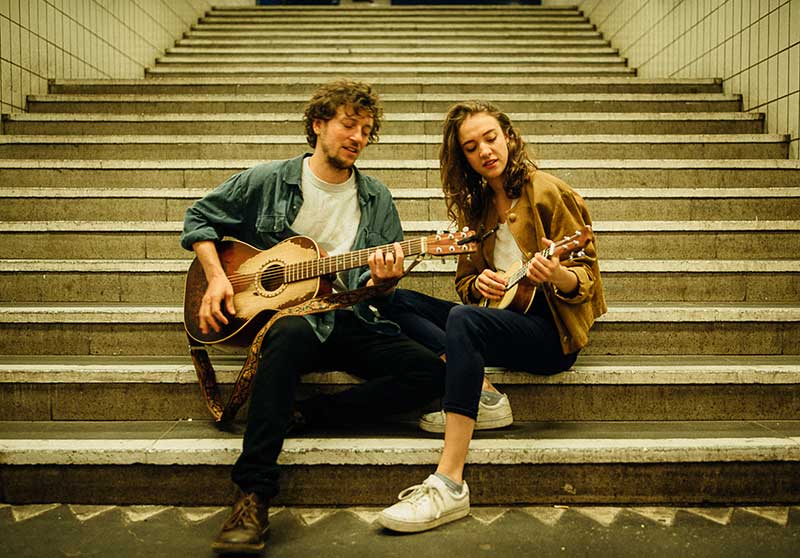 Box Office opens at 4:00pm ET
Starts 8:00pm, doors open 7:00pm