Open Mic Night Featuring Jack Whittle
Wednesday, May. 17 | 7:00pm ET
(6:00pm CT)
Where else in Harbor Country can you go for an evening filled with amazing talent? Come experience Harbor Country's most exciting array of acts, packed into one night on the fabulous Acorn stage with a state of the art, professional sound system.
No Admission Fee, Donations Encouraged
Performer Inquiries: Email openmic@acornlive.org
This activity is supported in part by the Michigan Council for Arts and Cultural Affairs.
Featured Artist:
Jack Whittle's love of music was forged from an early age, taking up saxophone and later guitar during his formative years in the Chicago area. But where the youthful infatuation with making music typically fades, for Jack it only burned with increasing ferocity as he traveled to IU Bloomington with guitar in tow. It was during his college years that he truly cut his teeth on the blues and roots sound that has come to epitomize him, going from jam nights to bands of various incarnations, developing perhaps the most understated but no less important skill in his tool-belt: that of a consummate and efficient bandleader. His travels have also taken him to Holly Springs, MS, where he attended the North Mississippi Hill Country guitar seminar, for which he won a scholarship. These skills and lessons have followed him from Bloomington to Northwest Indiana, his current residence, where he's a mainstay of the thriving regional music scene. He's found himself jamming alongside talent such as Jason Ricci, DuWayne Burnside and Kenny Kinsey, among others, and never fails to impress. From his rock-steady, razor-sharp blues trio to all manner of various mercenary performances as a skilled side-man and lead guitarist, Jack's talents are in increasing demand in bars, breweries, wineries, and festivals all over the Chicago area and further beyond.
---
RESERVED SEATING DONATION option includes a $25 tax-deductible donation to The Acorn and guarantees you a seat with optimal sightlines. $25 Donation per ticket holder in your group.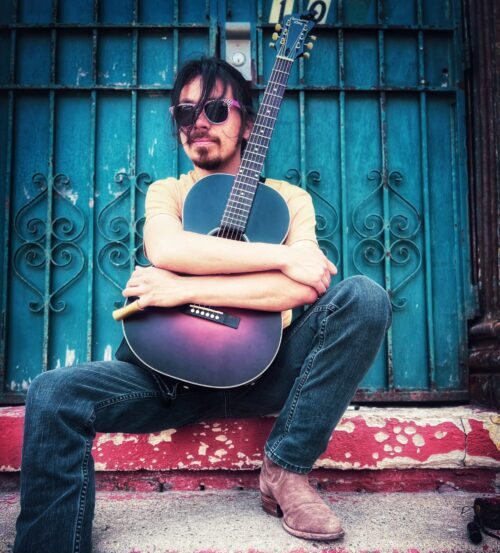 Box Office opens at 4pm ET
Starts 7:00pm, doors open 6:00pm