Acorn Holiday Open Mic Night Featuring Daniel Cole Dailey
Friday, Dec. 15 | 7:00pm ET
(6:00pm CT)
Our annual Acorn Holiday Open Mic Night will get you in the spirit of the season with some of your favorite Open Mic Night performers from throughout the past year.
Where else in Harbor Country can you go for an evening filled with amazing talent? Come experience Harbor Country's most exciting array of acts, packed into one night on the fabulous Acorn stage with a state of the art, professional sound system.
No Admission Fee, Donations Encouraged
Open Mic Night Performer Inquiries: Email openmic@acornlive.org
This activity is supported in part by the Michigan Council for Arts and Cultural Affairs and sponsored by The Frederick S. Upton Foundation.
About our Featured Artist:
Daniel Cole Dailey was born into a family that cherished Southern values and country music. Raised in Chicago, Dailey often found himself drawn to the unique cultural traditions that his parents had brought with them from the South. He felt a deep appreciation for the genre and proudly identified himself as a "northern-born, but southern-raised" musician.
Over the years, Dailey has honed his skills as a performer and songwriter, gaining a reputation for his emotive vocals and authentic songwriting style. His personal experiences and his love for country music have inspired him to create a sound that is both heartfelt and innovative, drawing from the rich history of the genre while also exploring new musical directions.
As a versatile musician, Dailey is equally at home performing solo or as part of the Bluegrass band, The Watershed Ramblers. His commitment to excellence and his passion for country music shine through in every performance, captivating audiences and winning him fans across the country.
Today, Dailey is more committed than ever to the country music scene, devoting himself to creating and performing music that reflects the true essence of the genre. His dedication to preserving the authenticity of country music is evident in every note he plays, and he continues to inspire and uplift audiences with his dynamic performances and unwavering passion for the music he loves.
---
RESERVED SEATING DONATION option includes a $25 tax-deductible donation to The Acorn and guarantees you a seat with optimal sightlines. $25 Donation per ticket holder in your group.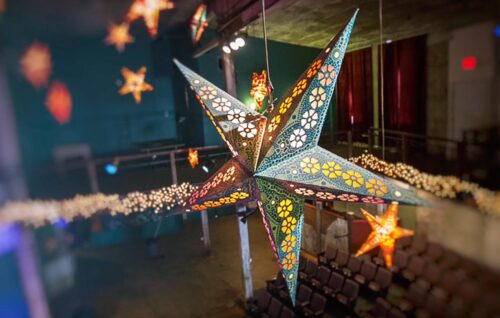 Box Office opens at 4pm ET
Starts 7:00pm, doors open 6:00pm