Acorn Anywhere! — The Music of Ella & Billie at Fernwood
Saturday, Jul. 30 | 7:00pm ET
(6:00pm CT)
Acorn Anywhere! returns to the lush, verdant grounds of Fernwood Botanical Garden in Niles, MI.
The Acorn is proud to present a memorable evening featuring the music of these two jazz greats, Ella Fitzgerald and Billie Holiday, performed by an all-star cast of four terrifically talented women, all with truly impressive singing, songwriting and theatrical backgrounds. Featured are Patti Shaffner, Char Jones, Lauren Dukes and Meredith George. They are accompanied by the phenomenal jazz trio of Donald Neale, Buddy Pearson and Lannie Turner.
Dubbed "The First Lady of Song," Ella Fitzgerald was arguably the most popular female jazz singer in the United States for more than half a century. In her lifetime, she won 13 Grammy awards and sold over 40 million albums. Her voice was flexible, wide-ranging, accurate and ageless. She could sing sultry ballads, sweet jazz and imitate every instrument in an orchestra. She worked with all the jazz greats, from Duke Ellington, Count Basie and Nat King Cole, to Frank Sinatra, Dizzy Gillespie and Benny Goodman. (Or rather, some might say all the jazz greats had the pleasure of working with Ella).
Nicknamed "Lady Day'' by her friend and music partner Lester Young, Billie Holiday had an innovative influence on jazz music and pop singing - in fact, she was a superstar of her day. Holiday first rose to prominence in the 1930's with a unique style that reinvented the conventions of modern singing and performance. The evocative, soulful voice which she boldly put forth as a force for good, turned any song she sang into her own. More than 80 years after making her first recording Billie's legacy continues to embody what is elegant and cool in contemporary music. Today, Billie Holiday is remembered for her musical masterpieces, her songwriting skills, creativity and courageous views on inequality and justice.
Bring your own chairs to this event, but nothing more!
Food available from Wood, Stock & Grill and beverages from River St. Joe Brewery. No outside food or beverages permitted.
RESERVED SEATING option includes a $25 tax deductible donation to The Acorn and guarantees you a seat near the stage with optimal sight lines. $25 Donation per ticket holder in your group. BRING YOUR OWN CHAIR.
---
About the Artists: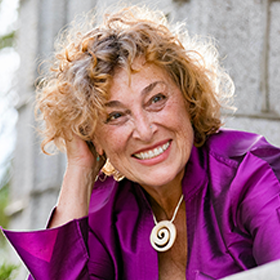 Patti Shaffner
Patti Shaffner performs a wide variety of musical styles including Folk, Blues, Jazz, Theater and Improvisational Singing with ease. As a seasoned performer, she is dynamic and engaging on stage. Her music is thought provoking and reaches out to the heart of our longing for connection with love and hope. Because Ella and Billie are two of her "Sheroes," Patti is over the moon excited about being part of this top-shelf talent paying honor and respect to the unparalleled impact these two had and have on American Music. Find more about Patti at jazzdakini.com
---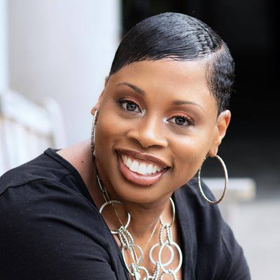 Charlene Jones
Charlene "Char" Jones is a mother, singer, songwriter, recording artist, and motivator. She began her musical journey in the church, where she sang, led the choir, and composed music. Char has served as the Music Director/Pianist for 39 years. Char's mission is to sing, inspire, and empower. She has traveled and shared her love of music on many different stages. Char's vocal style can be described as "A soulful mix of Contemporary Gospel infused with Jazz, Soul, and Divine inspiration." Char's latest project Stronger 5.0! is currently available on all online music platforms. You can learn more about Char on her website charlenejonesmusic.com.
---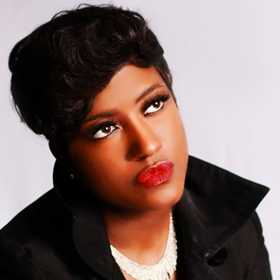 Lauren Dukes
Lauren Dukes is a singer/songwriter from Chicago. Being entrenched, from an early age, in many different musical styles (including Gospel, Classical, Soul, Rock, Hip Hop, & World music) has shaped her into a well rounded multi-genre artist. With the release of her self-titled EP in 2021, publications from all over the world have agreed she is an artist to have on your radar and playlists. Lauren's passion and love for the craft is best displayed on live stages as she sings every note with conviction and emotion.
---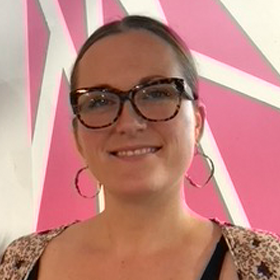 Meredith George
Most 12 year olds don't know all the words to A-Tisket, A-Tasket or have the greatest hits of Billie Holiday, Ella Fitzgerald, Lena Horne and Rosemary Clooney on rotation in their 5 CD changer boombox. But Meredith George wasn't your typical 12 year old. Raised by a mother whose secret desire was to become a singer in a smokey jazz lounge, Meredith has put all the years of piano lessons, musicals and choirs to good use, along with her degree in Music Business. As part of local trio The Backups, Meredith plays piano and sings with two of her best friends. She describes Jazz and the "lady-crooners" Ella, Billie, Lena and Rosemary as her all time musical favorites.
---
Your pre-show email may contain important information about Covid protocols for your event. Click here to learn more about Acorn Covid-19 Policy.
---
RESERVED SEATING option includes a $25 tax deductible donation to The Acorn and guarantees you a seat near the stage with optimal sight lines. $25 Donation per ticket holder in your group. BRING YOUR OWN CHAIR.
THIS EVENT IS RAIN OR SHINE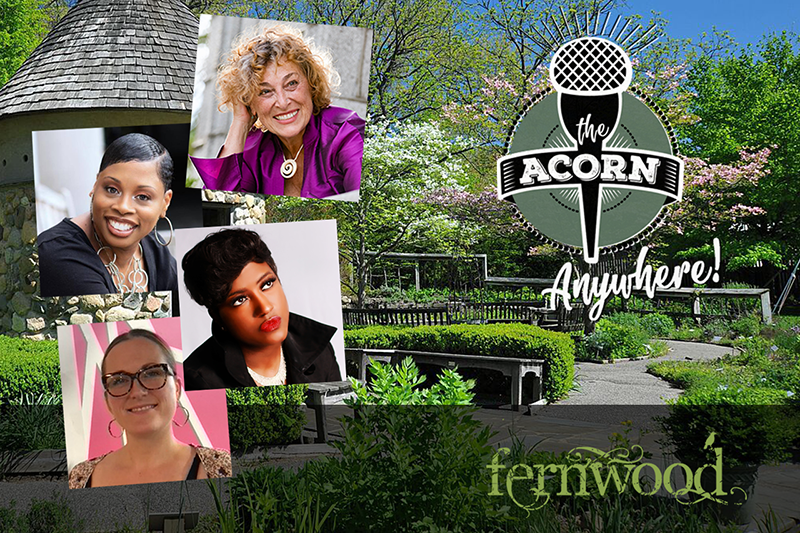 Location: Fernwood Botanical Garden, Niles, MI
Get Directions
Starts 7:00pm, doors open 6:00pm