Brad Cole & Friends w opener James Neary
Friday, Jun. 11 | 8:00pm ET
(7:00pm CT)
Brad Cole will dominate the stage of The Acorn, with songs probing the highs and lows of the human condition, flecked with wit and soulful perception. Listeners coast on masterful licks of Bossa nova jazz and savor the strains of honest lyric-driven folk music, familiar and heartening, yet thought-provoking and illuminating. Consistent touring over the last eleven years has taken Cole to many great stages, where he has shared the stage with marquee performers. Now he brings his shimmering talent and wide-ranging experiences to our Acorn stage, for an evening which promises to be unforgettable.  
---
All COVID-19 safety requirements will be followed in accordance with Michigan state regulations.
For more information, click here: ACPA COVID-19 Policy.
---
About the Artists: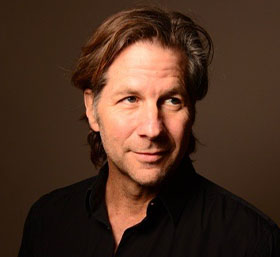 Brad Cole
Touring consistently over the last 11 years has brought Cole to many great stages such as Lincoln Center, Wrigley Field, City Winery (Chicago, Boston, Nashville), including numerous festivals and tours of the UK and Ireland. Cole has shared the stage with many marquee performers such as: Ingrid Michaelson, Hothouse Flowers, and Dave Davies of the Kinks, just to name a few.
---
The Acorn is a 501(c)(3) nonprofit organization. Your donations help us to continue to operate and offer wonderful programming to the community.