The Music of Carole King at Fernwood
Saturday, Jul. 10 | 7:00pm ET
(6:00pm CT)
Rock/Pop
Singer-Songwriter
Acorn Anywhere! returns to the lush, verdant grounds of Fernwood Botanical Gardens in Niles, MI, for a magical and memorable evening featuring the music of one of the most influential songwriters of our time, Carole King.  Classic favorite hits including You've Got a Friend, It's Too Late, (You Make Me Feel Like) A Natural Woman, Where You Lead and One Fine Day  will be performed by an all-star cast of five terrifically talented women, all with truly impressive singing, songwriting and theatrical backgrounds. Featured are Patti Shaffner, Natalie Gaza, Priscilla Sabourin, Nikki Gauthier and Abbie Thomas.
---
All COVID-19 safety requirements will be followed in accordance with Michigan state regulations.
Every ticket purchased to an Acorn Anywhere! event helps us bridge the gap till we can be fully operational again. Thank you!
---
About the Artists: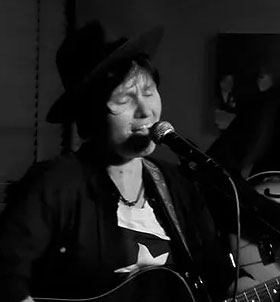 Natalie Gaza
Singer/Songwriter Natalie Gaza infuses powerful, introspective lyrics with a unique folk/rock musical energy. Her multi-layered song structure and skilled guitar work deliver a memorable listener experience. Natalie has played a wide variety of venues including the beautiful Memorial Opera House in Valparaiso, Indiana, the historic Roberts Hall in Lynn Haven, Florida, and the iconic House of Blues in Chicago, Illinois, among others. Her third album was included in John King's Top 15 Albums in NWI Entertainer Magazine. Tracks from her album 'Constant Mercy' were highlighted on WXRT in Chicago, Illinois, WLIP Guaranteed Raw Radio in Kenosha, Wisconsin, and WVLP in Valparaiso Indiana. Her 'Built to Break' music video has grown to over 18k views on YouTube. For more about Natalie, visit: https://nataliegaza.com
---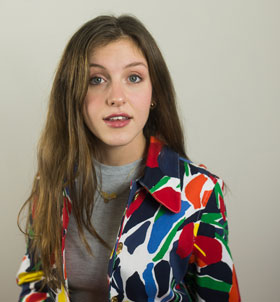 Priscilla Sabourin
Priscilla Sabourin is a 19 year old singer-songwriter from Northwest Indiana. She has won multiple songwriting competitions including the Acorn's Singer-Songwriter Competition and the John Lennon Stay At Home Songwriting Challenge. Inspired by and compared to artists such as Ingrid Michaelson and Dodie Clark, her sound can be described as a mix of pop and folk. She is currently studying Commercial Music at Millikin University while continuing to write and release her own music, which can be found on all streaming platforms. Website, Spotify
---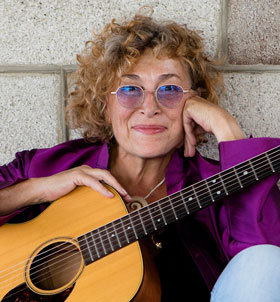 Patti Shaffner
Patti Shaffner is a veteran of stage performance and theater direction with over 30 years in musical and theatrical performance. Patti has garnered awards for acting, directing and songwriting. Her songs and vocal skills appeal to a wide range of audiences and musical tastes.  Equally at home with jazz, folk, blues, and musical theater, she possesses a solid understanding of dynamics and stage presence.  Her lyrics have depth and her delivery engages.  She has opened for the legendary Michael Smith, Dan Navarro and Special Consensus Bluegrass Band. Patti is also a skilled performance mentor with a "NO MISTAKE" way of working with individuals and groups. Find more about Patti at jazzdakini.com
---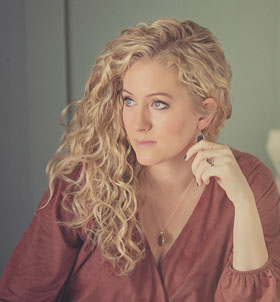 Abbie Thomas
Influenced by an eclectic mix, from The Beatles and Karen Carpenter, to Lauren Hill and John Mayer, singer-songwriter with an R&B/Jazz flair, Abbie Thomas, mixes poppy melodies with honest, life-inspired lyrics. Thomas attended her first open mic in December of 2018 at the encouragement of a Nashville booker, and quickly flipped from coffee shop regular to an Acorn Theater Singer Songwriter finalist in 2019. After releasing her first single, "Those 3 Words" in April of 2020, she and her husband welcomed their first daughter, Penny, just months after. With hopes of turning music into a full-time career by 2022, she is self-funding the release of her debut, full-length album "Who I Am" on June 11, 2021. For more information, visit www.abbiethomasmusic.com
---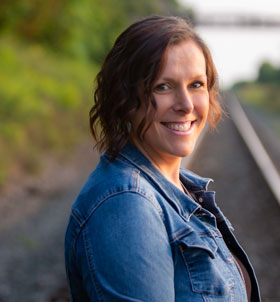 Nikki Gauthier
When she isn't making music on her own, Nikki's favorite place to be is at her keys behind a mic with her band Dirty Sally where she is joined by Rob Skibbe on electric guitar and Jason Huber on bass. The group has been described as having an "unconventional sound," playing a diverse mix of creative covers. On her own and with Dirty Sally, Nikki's performance credits include The Acorn, the Box Factory for the Arts, Southwest Michigan Symphony Orchestra's RESPECT concert, Krasl Art Fair Block Party, The Livery, Benton Harbor Art Hop and Benton Harbor Arts Association's Arts in the Park series.
This is a BYO event! Bring your own beverages, snacks and chairs.
RESERVED SEATING option includes a $25 tax deductible donation to The Acorn and guarantees you a seat near the stage with optimal sight lines. $25 Donation per ticket holder in your group. BRING YOUR OWN CHAIR.
The Acorn is a 501(c)(3) nonprofit organization. Your donations help us to continue to operate and offer wonderful programming to the community.
Sold Out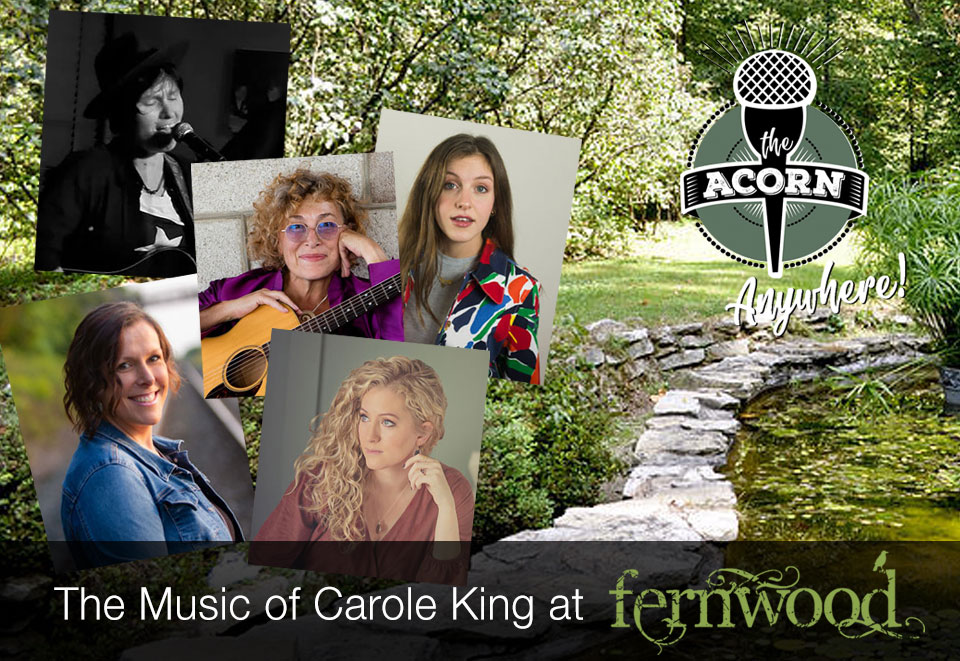 Location: Fernwood Botanical Gardens
Starts 7:00pm, doors open 6:00pm