Guitars & Saxes featuring The Bryan Lubeck Band
Saturday, Jul. 24 | 7:00pm ET
(6:00pm CT)
Lubeck's returned to the studio in 2020 and will release "Midnight Sun" on July 19th to radio and streaming outlets. This performance will note the debut of the new music from the album with his full touring band LIVE at The Acorn. His sax player, Nick Bisesi, who has toured with Ray Charles and was one of Ramsey Lewis' "Urban Knights" will bring the heat with his high-energy sax playing as well.
Look for an amazing night with a perfect balance of Guitars and Saxes and a perfect balance of chill and groove.
About the Artists: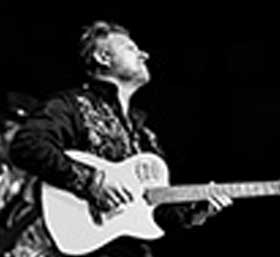 Bryan Lubeck
Billboard Music Magazine's "Critics Choice" Bryan Lubeck is known for his fusion of romantic Spanish guitar and fiery urban grooves. He has been a staple of the contemporary pop instrumental genre (sometimes called smooth jazz) on big stage and radio for more than a decade.
Lubeck's Top 20 album Tuscan Sky has gained over one million Spotify streams and notable terrestrial and online radio play.
---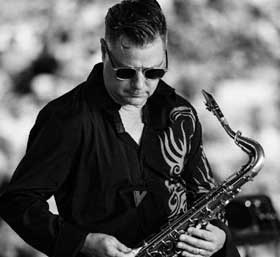 Nick Bisesi
Nick Bisesi is a fiery Sax player - bringing dancing in the isles grooves to the stage. He is one of the most sought-after Sax players in the US with his on the road credits including work with Ray Charles, The Temptations, Nancy Wilson, Liquid Soul, Lou Rawls and Johnny Mathis.
Ramsey Lewis and he recorded the Billboard Top 5 album "Urban Knights VI". In addition to his extensive experience, he also received a Grammy nomination as featured soloist on Angel Melendez 911 Mambo Orchestra's CD.
---
All COVID-19 safety requirements will be followed in accordance with Michigan state regulations.
---
RESERVED SEATING option includes a $25 tax-deductible donation to The Acorn and guarantees you a seat near the stage with optimal sight lines. $25 Donation per ticket holder in your group.
The Acorn is a 501(c)(3) nonprofit organization. Your donations help us to continue to operate and offer wonderful programming to the community.