Valentine's Day Open Mic with host Adam Gawlikowski and Mark Fredrick!
Friday, Feb. 14 | 8:00pm ET
(7:00pm CT)
Adam, a self-taught guitarist with a passion for live theatre, performs traditional and classic folk songs popularly re-made by a wide variety of noted record artists. His personal interpretation of "cover" songs is emotional and confident, focusing on the meaning and message behind the lyrics. His repertory includes popular songs from the 40's and 50's, and songs from artists such as Woody Guthrie, Gordon Lightfoot, Bob Dylan, Peter, Paul and Mary, John Denver, Toby Keith and more. Adam has performed concerts at the Towle Community Theatre, the Highland 4th of July Festival, Westminster Presbyterian Church and several senior living facilities throughout Northwest Indiana.
Mark Fredrick's professional career took place in his family's gospel band, which toured the Midwest throughout the early 70's. From there, he joined the "Hot Ice" dance band that toured the United States from 1974-1977. While in Los Angeles, he continued his career as a member of the Los Angeles Songwriters' Showcase. His bands appeared frequently at the world-famous Troubadour and Palomino clubs. Mark spent the last 27 years as director of bands at Tri-West High School in Lizton, Indiana. Now, he has found time to be the lead guitarist and singer for the Thunder Brothers, playing the club and festival circuit from 2009-2016. Currently Mark plays bass for the popular 50's groups – the Platterrs, Coasters, and the Drifters and the Blues Brothers.
Where else in Harbor Country can you go for an evening filled with amazing talent? Come experience Harbor Country's most exciting array of acts, packed into one night on the fabulous Acorn stage with a state of the art, professional sound system.
Bring your date, or yourself, to a fun and love infused open mic night! Performers and artists, please prepare love-themed songs for this very special evening.
RESERVED SEATING option includes a $25 tax deductible donation to The Acorn.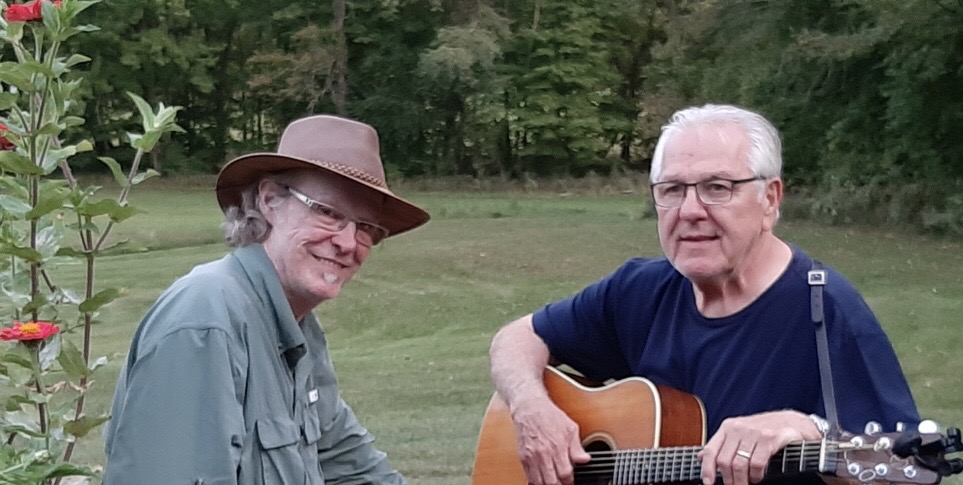 Box Office opens at 4:00pm ET
Starts 8:00pm, doors open 7:00pm