Thursday Night Acorn Presents: Brian Dunne
Thursday, Jul. 02 | 6:00pm ET
(5:00pm CT)
Americana
Folk
Singer-Songwriter
The Acorn's FREE live streaming series continues Thursday, July 2nd at 6pm ET on The Acorn Facebook page with featured artist Brian Dunne!
Brooklyn-based musician Brian Dunne got his start the old fashioned way, crisscrossing the country performing hundreds of shows a year as he built up a dedicated fanbase one night at a time.
In Dunne's poignant new album, 'Selling Things,' he faces down doubt and disappointment head on, learning to make peace with uncertainty and find catharsis in acceptance. Recorded in Los Angeles with producer/mixer/engineer Andrew Sarlo (Big Thief, Caroline Rose), the collection is a dark and dreamy meditation on the nature of fulfillment, one that balances the personal and political as it contemplates an impending apocalypse that feels more literal and less metaphorical with each passing day. Dunne writes with a cinematic eye for detail here, offering up fully fleshed out character studies and immersive vignettes that capture the kind of small, seemingly inconsequential moments that only later reveal their profound and lasting impacts. It's an approach that calls to mind everything from Jackson Browne and Tom Waits to Jonathan Richman and Chrissie Hynde, and the result is a blend of black humor and probing introspection that sounds at once vintage and modern, familiar and foreign, hopeful and fatalistic.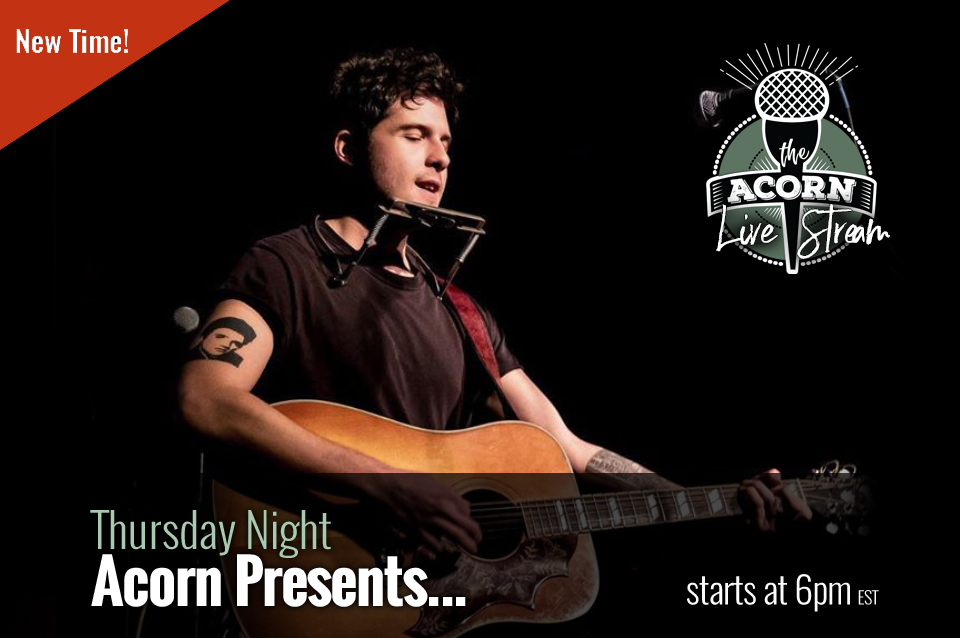 Live Streaming Concert on Acorn Facebook Page
Starts 6:00pm, doors open 6:00pm