2022 Singer-Songwriter Competition Finals – 10th Annual Celebration
Thursday, Jul. 21 | 8:00pm ET
(7:00pm CT)
Competitions
Singer-Songwriter
Perennial Acorn fan favorite Singer-Songwriter Competition Finals returns for its 10th consecutive year to The Acorn. Three esteemed judges and our beloved Acorn audience will participate as six finalists take the stage for this thrilling performance, with the field narrowing to the 'top three' artists over the course of two rounds.
Acorn favorite Peter Carey will host the evening. We will welcome back last year's winner, Scott Hildebrand and 2018 winner, Emma Hamel, for guest performances.
The final vote and ultimate champion is audience choice, so be prepared to be dazzled, choose a favorite and cast your vote.
Don't miss the Acorn SSC Alumni Showcase
In a special celebration of our 10th year of the competition, we are also pleased to announce an Alumni Showcase Concert on Friday, July 29 at The Acorn. We'll be featuring the 2022 winner, along with James Neary, Emma Hamel and headliner Scott & Lila. Packages are available to purchase tickets to both shows!
Buy General Admission package!
---
Your pre-show email may contain important information about Covid protocols for your event. Click here to learn more about Acorn Covid-19 Policy.
---
RESERVED SEATING DONATION option includes a $25 tax-deductible donation to The Acorn and guarantees you a seat with optimal sightlines. $25 Donation per ticket holder in your group.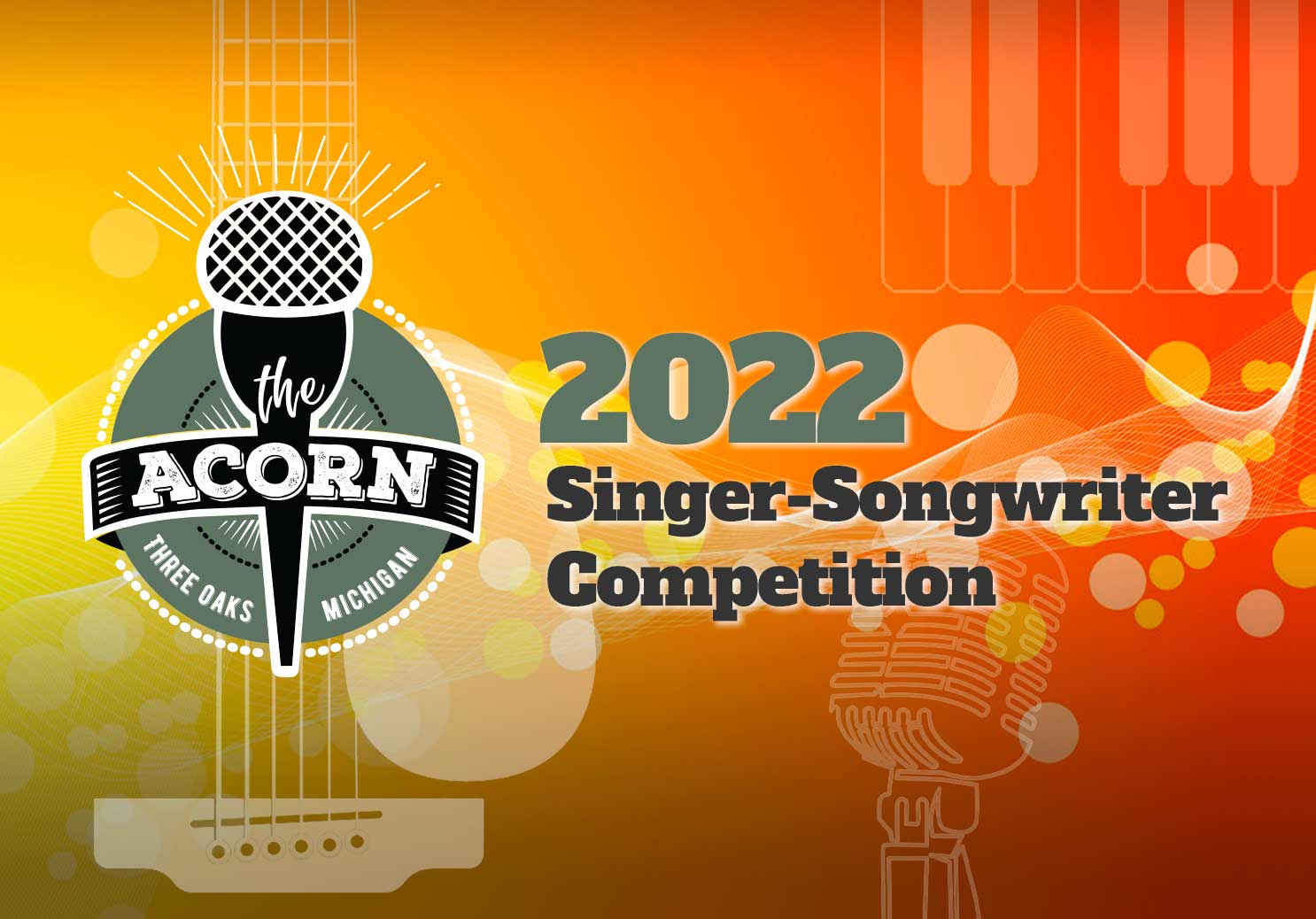 Box Office opens at 4:00pm ET
Starts 8:00pm, doors open 7:00pm