Singer Songwriter Competition FINALS!
Thursday, Jul. 18 | 8:00pm ET
(7:00pm CT)
Competitions
Local/Regional
Enjoy one of the most exciting nights at the Acorn featuring the TOP EIGHT finalists chosen from a pool of submissions. Finalists will compete for prize money and future performing opportunities.
Adding to the excitement of the Finals are the judges - Robin Bienemann, Jim Peterik, and Patti Shaffner - who will pick the top three.
Second round, audience picks winner. Cash prizes of $1,500 plus recording and performing opportunities! The show sells out fast so don't wait to buy your tickets. All proceeds go to support this wonderful community outreach event in its 7th year.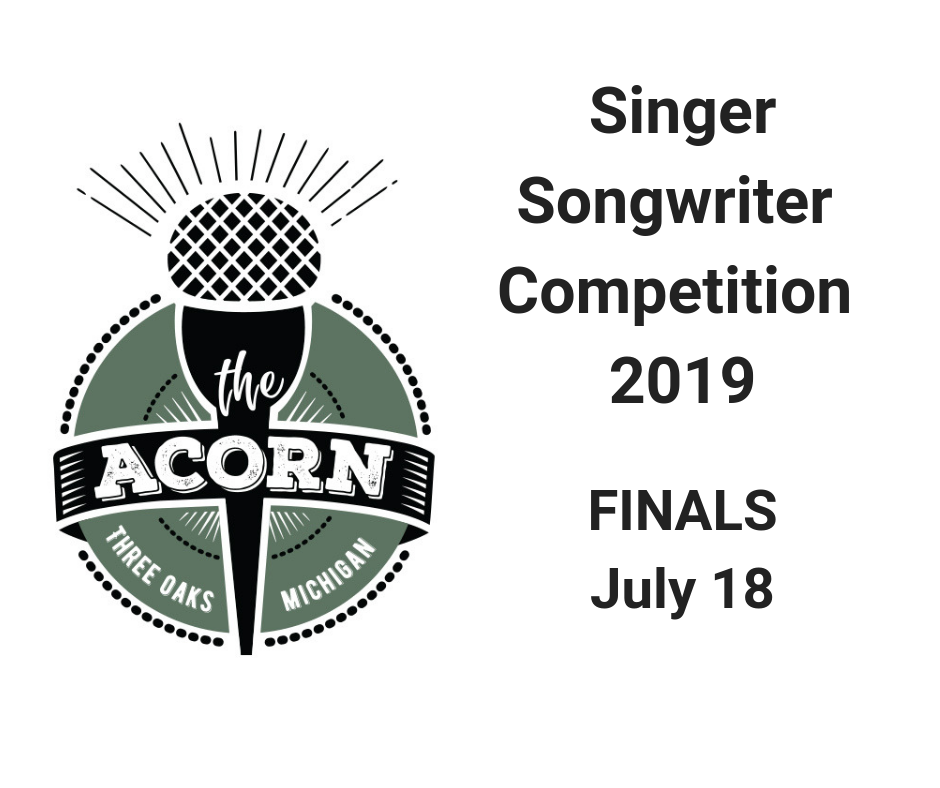 Box Office opens at 4:00pm ET
Starts 8:00pm, doors open 7:30pm