Singer Songwriter Competition FINALS
Thursday, Aug. 13 | 8:00pm ET
(7:00pm CT)
Competitions
Singer-Songwriter
Enjoy one of the most exciting nights at the Acorn featuring the TOP EIGHT finalists chosen from a pool of submissions. Our finalists will compete for prize money and future performing opportunities. The top three performers will be picked by our hand-selected judges. For the second round of voting, the audience picks the 2020 Acorn Singer Songwriter winner!
Cash prizes of $1,500 plus recording and performing opportunities! This show sells out fast, so don't wait to buy your tickets. All proceeds go to The Acorn.
RESERVED SEATING option includes a $25 tax deductible donation to The Acorn.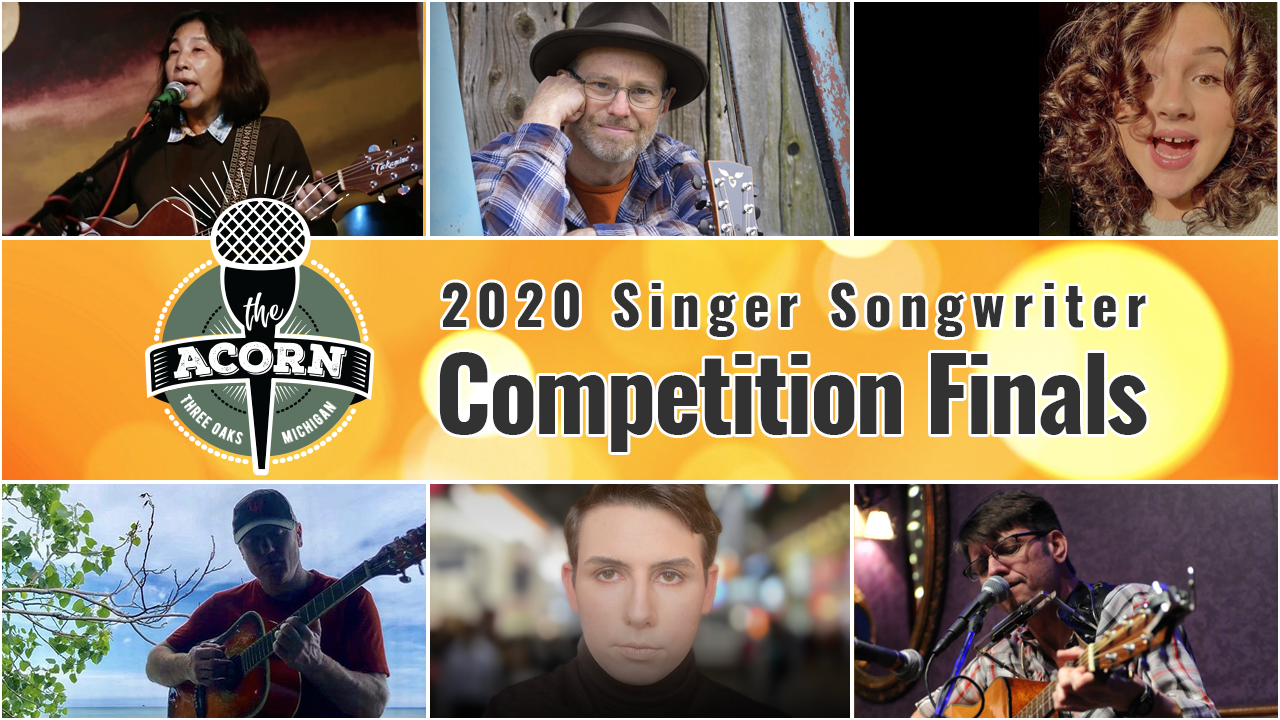 Box office opens at 4 PM ET
Starts 8:00pm, doors open 7:00pm