Singer Songwriter Competition FINALS
Thursday, Aug. 13 | 7:30pm ET
(6:30pm CT)
Competitions
Singer-Songwriter
We are sold out for the in-person event, but you can still be a part of our ONLINE AUDIENCE and cast your vote for the winner in real time! 
Our Singer Songwriter Competition, now in its 8th year, is one of the most exciting events of the season. Out of over 100 submissions, 6 finalists have been selected to compete at the finals.
Can't be there in person? We'll be streaming it live on our facebook page and youtube channel. Online audience gets to vote too! Streaming starts at 7:30pm ET.

---
Meet the Finalists & Judges Frequently Asked Questions Event Program CAST YOUR VOTE
This event format is similar to American Idol. Our judges will pick the top three from the first round. The audience picks the winner! With cash prizes totaling $1500, future performing gigs, networking opportunities and professionally edited videos for each contestant, this competition is a great experience for our finalists.
This year's event is a fundraiser for The Acorn. Online donations are encouraged. Please help us bridge the gap until we are back on the main stage.
Please note: Our Covid safety plan will be strictly enforced. Masks must be worn at all times while moving about. Six feet social distancing is required. Tickets are limited to be in compliance with Michigan's mandated safety standards for outside events.
Sold Out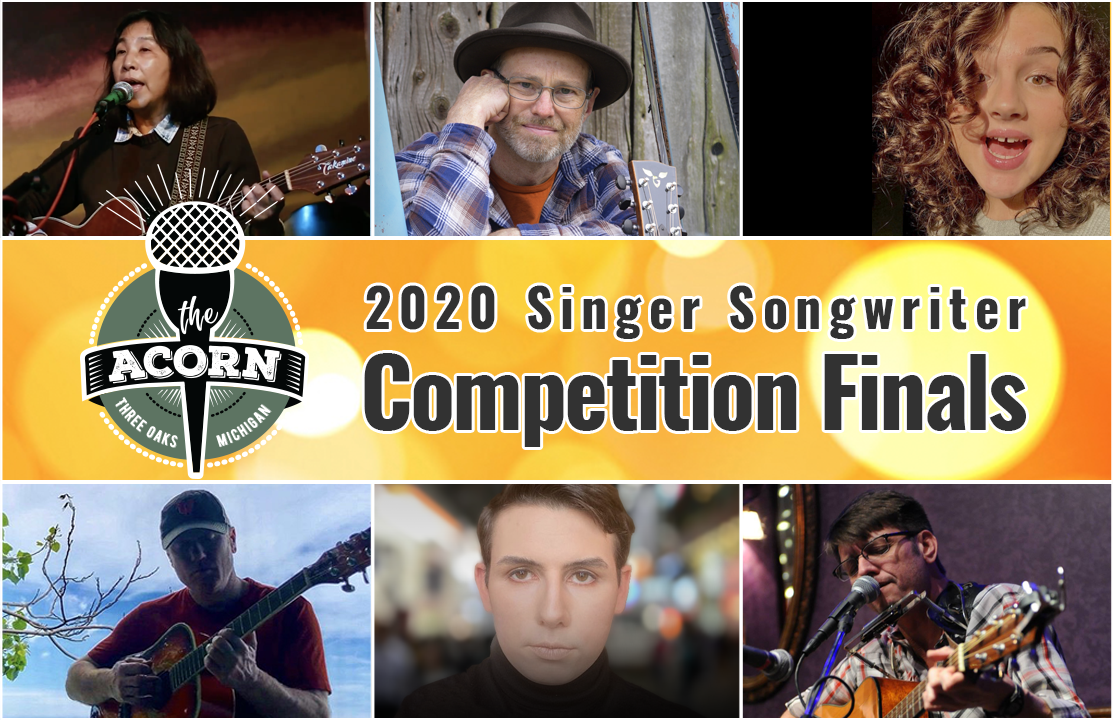 Starts 7:30pm, doors open 6:30pm