RAFFLE for a Guitar Signed by MARSHALL CRENSHAW
Friday, Mar. 15 | 8:00pm ET
(7:00pm CT)
ONE OF TWO GUITAR RAFFLES!  WINNER NEED NOT BE PRESNT!
Have a chance of winning this one-of-a-kind collector's item - a guitar signed by Marshall Crenshaw. Single ticket is $10 or 3 for $25. All proceeds benefit The Acorn in its endeavors to offer high quality, diverse entertainment.
Guitar details: Squier by Fender Mini Strat Electric Guitar - Brown Sunburst
Winning ticket will be drawn at The Smithereens concert, Friday, March 15. Winner need not be present.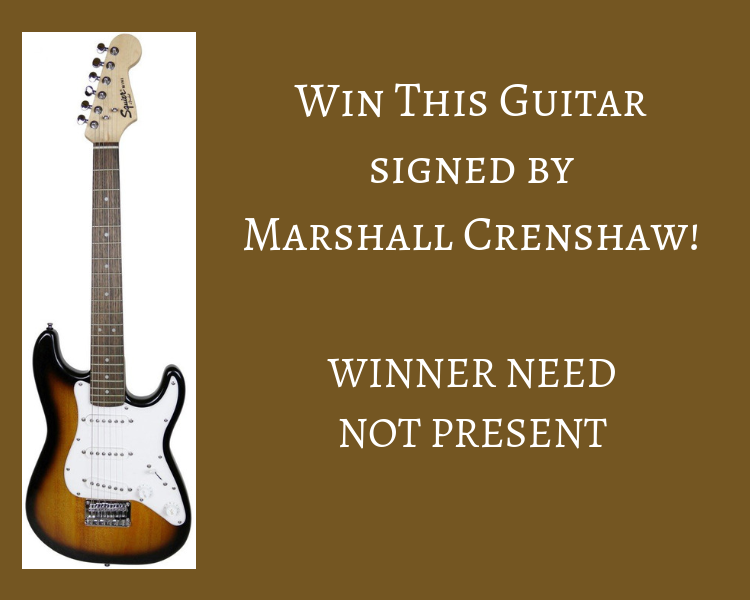 Winner need not be present. Drawing at concert.
Starts 8:00pm, doors open 6:00pm