Open Mic Night at The Acorn with host Joe Bisceglia!
Saturday, Jan. 25 | 8:00pm ET
(7:00pm CT)
Joe Bisceglia is an experienced singer/songwriter/entertainer who has performed solo as well as with many other musicians, artists, and bands over his long 'second career' in music. Joe has performed in various venues throughout the Chicago area, including for example, Buddy Guy's Legends, Lincoln Hall, and the Double Door. His powerful vocal and guitar renditions of a wide variety of popular music, both new and old, as well as his original compositions, appeal to all audiences. Joe's high energy performances have made him a fan favorite at the Acorn.
Where else in Harbor Country can you go for an evening filled with amazing talent? Come experience Harbor Country's most exciting array of acts, packed into one night on the fabulous Acorn stage with a state of the art, professional sound system.
RESERVED SEATING option includes a $25 tax deductible donation to The Acorn.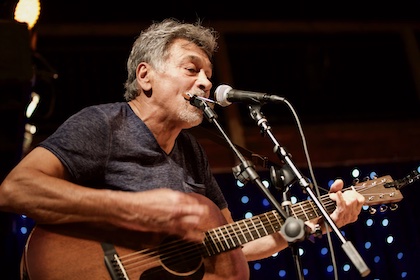 Box Office opens at 4:00pm ET
Starts 8:00pm, doors open 7:00pm