Open Mic Night with host The Two Phils & MC Esther Ikoro
Saturday, Mar. 16 | 8:00pm ET
(7:00pm CT)
The Two Phils are Phil Collins (guitar and vocals) and Phil Loranger (banjo), both members of the Chicago based bluegrass band, Homestretch Ride.  "Phil is as old as dirt, but really can play that damned banjo of his…Gosh, that thing is loud!" Collins said of Loranger.  "I don't understand him half the time.  Seems a bit odd to me, but somebody said he plays and sings decent," responded, Loranger. Well, who knows, but word is that The Acorn is where you want to be Saturday,  March 16th to witness firsthand the tasteful twanging of The Two Phils!
Where else in Harbor Country can you go for an evening filled with amazing talent? Come experience Harbor Country's most exciting array of acts, packed into one night on the fabulous Acorn stage with a state of the art, professional sound system.
Email Sandra@acornlive.org to register.
Free Admission, Donations Encouraged.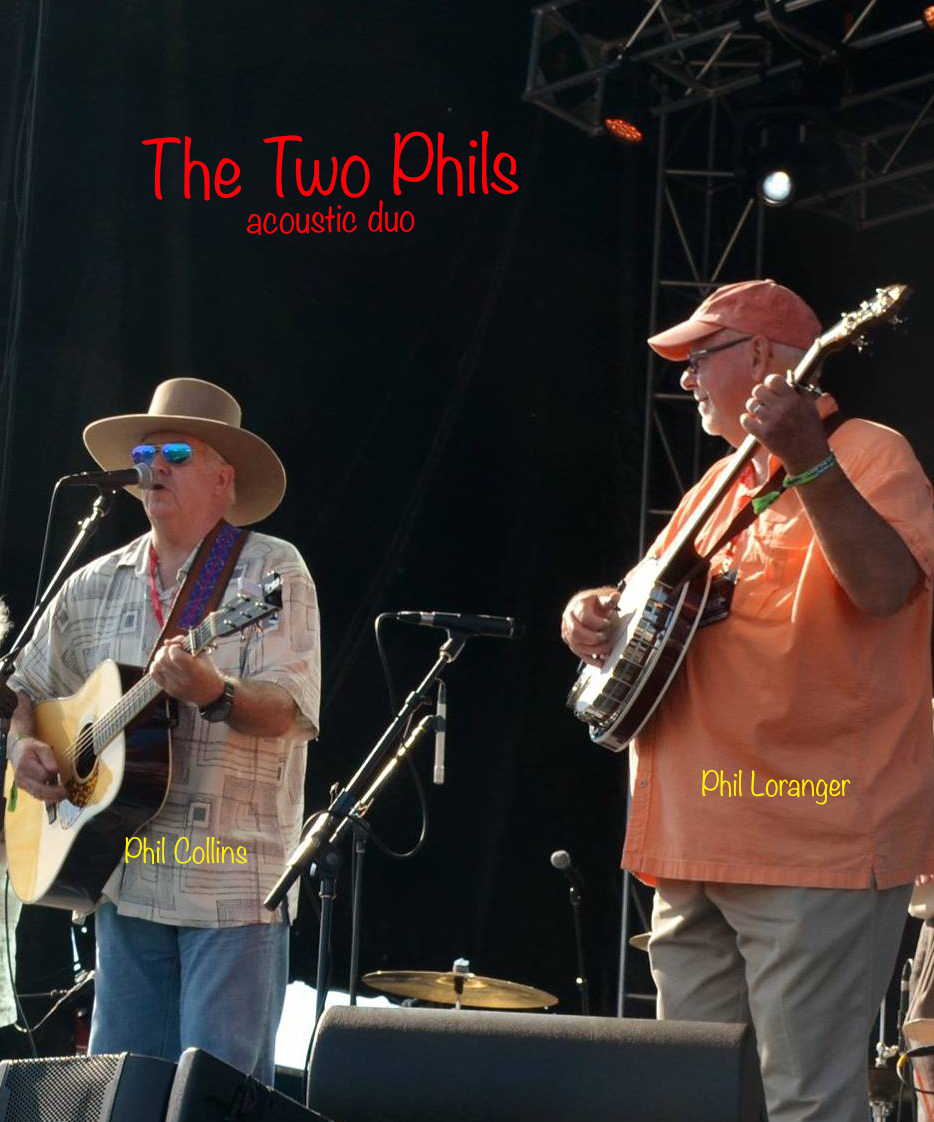 Starts 8:00pm, doors open 7:00pm