Worship Music Open Mic with host Marcus and Marketo
Sunday, Nov. 03 | 5:00pm ET
(4:00pm CT)
This is a special 'Themed' Acorn open mic night. All types of spiritually based music are welcome.
Marcus and Marketo have been singing together for over four years after connecting through Craigslist. The only thing they seemed to have in common when they met was that they were both veterans, they both loved to sing, and they both had a great desire to use their gifts for God. Somehow when Marcus' powerful vocals blend with the clarity of Marketo's voice, they make a sound that moves people from all walks of life. The duo has an eclectic writing style with Marketo's gospel roots and classical training, and Marcus's love of country and soul. They are most often found singing with their band, Adoration Worship, and as well as leading worship together at their home church, That Church Downtown (yes that's the name) in South Bend, Indiana, where Marketo's husband, Gil preaches with passion and humor, and Marcus' wife, Dakota loves on all the babies in the nursery. Together, their two families have five beautiful children.
Where else in Harbor Country can you go for an evening filled with amazing talent? Come experience Harbor Country's most exciting array of acts, packed into one night on the fabulous Acorn stage with a state of the art, professional sound system.
No Admission Fee, Donations Encouraged - Enter Promo Code FREE at Checkout
PERFORMER INQUIRIES: Email Sandra@acornlive.org
RESERVED SEAT DONATION program - No need to arrive early to claim your seat! With a $25/seat donation, we will have your seat reserved for you. All reserved seat donations are 100% tax deductible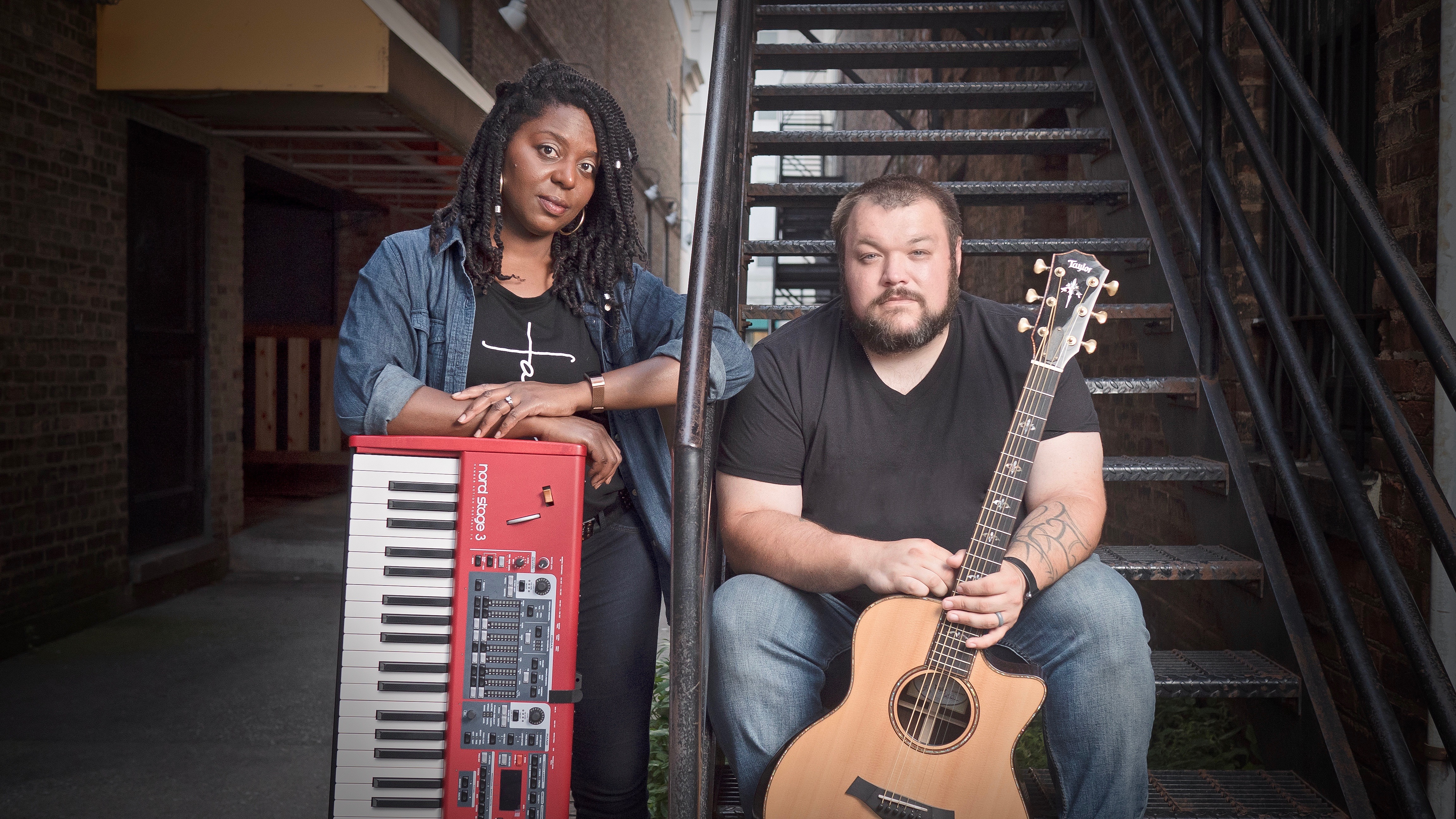 Box Office opens at 4:00pm ET
Starts 5:00pm, doors open 4:00pm