Sandra Thompson's Very Special Awesome Birthday Bash Open Mic Night with host Lady Stardust with Natalie Gaza
Friday, Aug. 30 | 8:00pm ET
(7:00pm CT)
Join in the birthday festivities for Acorn's beloved Executive Director Sandra Thompson at the most awesome Open Mic ever!
About the host band: this Lady Stardust acoustic music project was launched at a Toys for Tots event in Chicago one late winter evening.  All band-mates collaborate in many other music and theatrical projects including 'Post-Op-Trance' with Natalie Gaza, The 'SmallTown' Mellencamp Tribute Band, 'Famous in the Future' Sketch Comedy Troupe and The357s.com. With a  deep love for the entire Bowie catalog, this unique all-girl acoustic group invites audiences to sing along and re-imagine familiar iconic David Bowie songs.
Where else in Harbor Country can you go for an evening filled with amazing talent? Come experience Harbor Country's most exciting array of acts, packed into one night on the fabulous Acorn stage with a state of the art, professional sound system.
Email Sandra@acornlive.org to register
Free Admission, Reservations and Donations Encouraged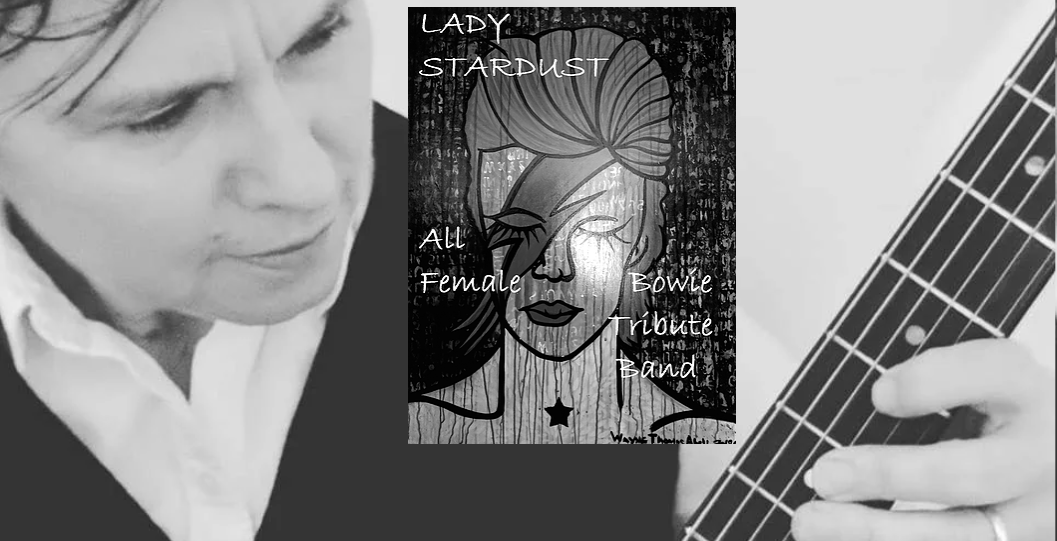 Box Office opens at 4:00pm ET
Starts 8:00pm, doors open 7:00pm