Valentine's Open Mic Night hosted by Patti Shaffner
Saturday, Feb. 12 | 8:00pm ET
(7:00pm CT)
Start your Valentine's Day weekend at The Acorn! Come experience the region's most exciting array of acts, packed into one night on the fabulous Acorn stage with a state-of-the-art, professional sound system.
No Admission Fee, Donations Encouraged
Performer Inquiries: Email openmic@acornlive.org
---
About the Artist:
Patti Shaffner performs a wide variety of musical styles including Folk, Blues, Jazz, Theater and Improvisational Singing with ease. She has studied improvisational singing with both Bobby McFerrin and Rhiannon and is skilled at leading groups of all ages in the style of spontaneous song known as 'Circle Singing.'
Patti writes and performs her own music, solo as well as collaboratively. As a seasoned performer, Patti is dynamic and engaging on stage. Her music is thought-provoking and reaches out to the heart of our longing for connection with love and hope. She puts her heart and soul into whatever she sings. Find more about Patti at jazzdakini.com
---
Anyone entering the theater will be required to show proof of vaccination against COVID-19 or proof of a negative COVID-19 test within 72 hours prior to entry. In addition, all who enter the theater will be required to wear masks. Click here to learn more about Acorn Covid-19 Policy.
---
RESERVED SEATING DONATION option includes a $25 tax-deductible donation to The Acorn and guarantees you a seat with optimal sightlines. $25 Donation per ticket holder in your group.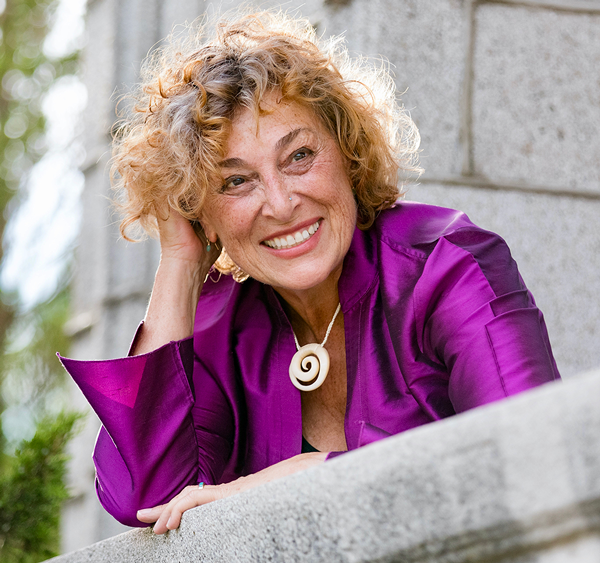 Box Office opens at 4:00pm ET
Starts 8:00pm, doors open 7:00pm