Open Mic Night with Dirty Sally
Friday, Jan. 21 | 8:00pm ET
(7:00pm CT)
Where else in Harbor Country can you go for an evening filled with amazing talent? Come experience the region's most exciting array of acts, packed into one night on the fabulous Acorn stage with a state-of-the-art, professional sound system.
No Admission Fee, Donations Encouraged
Performer Inquiries: Email openmic@acornlive.org
---
About the Artist:
With Nikki Gauthier on keys and vocals and Rob Skibbe on electric guitar, Dirty Sally plays a diverse mix of creative covers and original music. The duo's catalog includes tunes from the likes of Coldplay, Sara Bareilles, Fleetwood Mac, Carole King, Sia, Ingrid Michaelson, The Beatles and more.
Dirty Sally's sound has been described as "dynamic," Nikki's vocals have been called "haunting" and in the way of an overall description, Dirty Sally was recently summed up this way: "Think Sirius XM Alt Nation meets Lithium."
Performance credits include The Acorn, Box Factory for the Arts, Southwest Michigan Symphony Orchestra's RESPECT concert, Krasl Art Fair Block Party, The Livery, Benton Harbor Art Hop and Benton Harbor Arts Association's Arts in the Park series.
---
Effective September 1, 2021, anyone entering the theater will be required to show proof of vaccination against COVID-19 or proof of a negative COVID-19 test within 72 hours prior to entry. In addition, all who enter the theater will be required to wear masks. Click here to learn more about Acorn Covid-19 Policy.
---
RESERVED SEATING DONATION option includes a $25 tax-deductible donation to The Acorn and guarantees you a seat with optimal sightlines. $25 Donation per ticket holder in your group.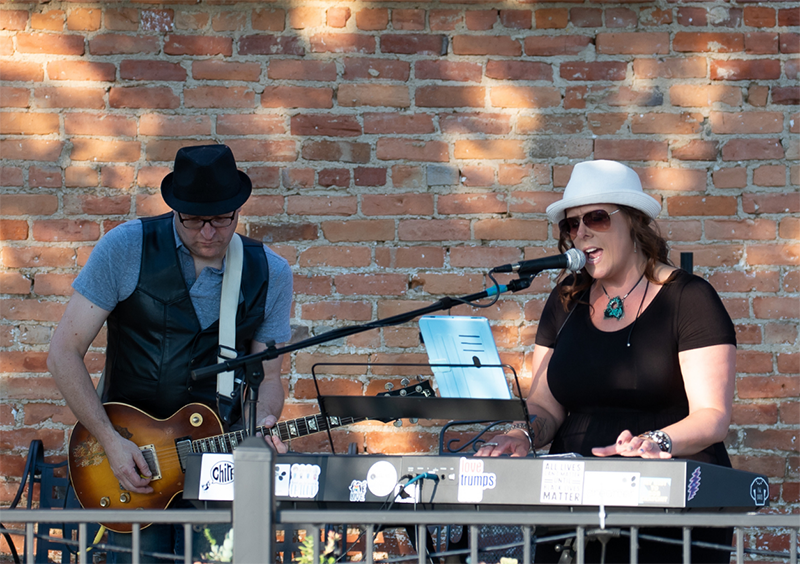 Box Office opens at 4:00pm ET
Starts 8:00pm, doors open 7:00pm