God Help Us with Ed Asner
Friday, Aug. 28 | 8:00pm ET
(7:00pm CT)
Join Ed Asner in his triumphant return to The Acorn as a cantankerous Supreme Being!
"If politics and religion are among the most combustible topics, then "God Help Us!" must be dynamite.
Billed as "a political comedy for our times," this 90-minute stage show centers on two opposite-leaning pundits who are transported to purgatory by the Supreme Being himself for the purpose of debating today's political and social issues.
The play was written by Samuel Warren Joseph and Phil Proctor concurrent with the Donald Trump-Hillary Clinton debates of summer 2016. It premiered in Chicago in August 2018." - LA Times
RESERVED SEAT DONATION program - No need to arrive early to claim your seat! With a $25/seat donation, we will have your seat reserved for you. All reserved seat donations are 100% tax deductible.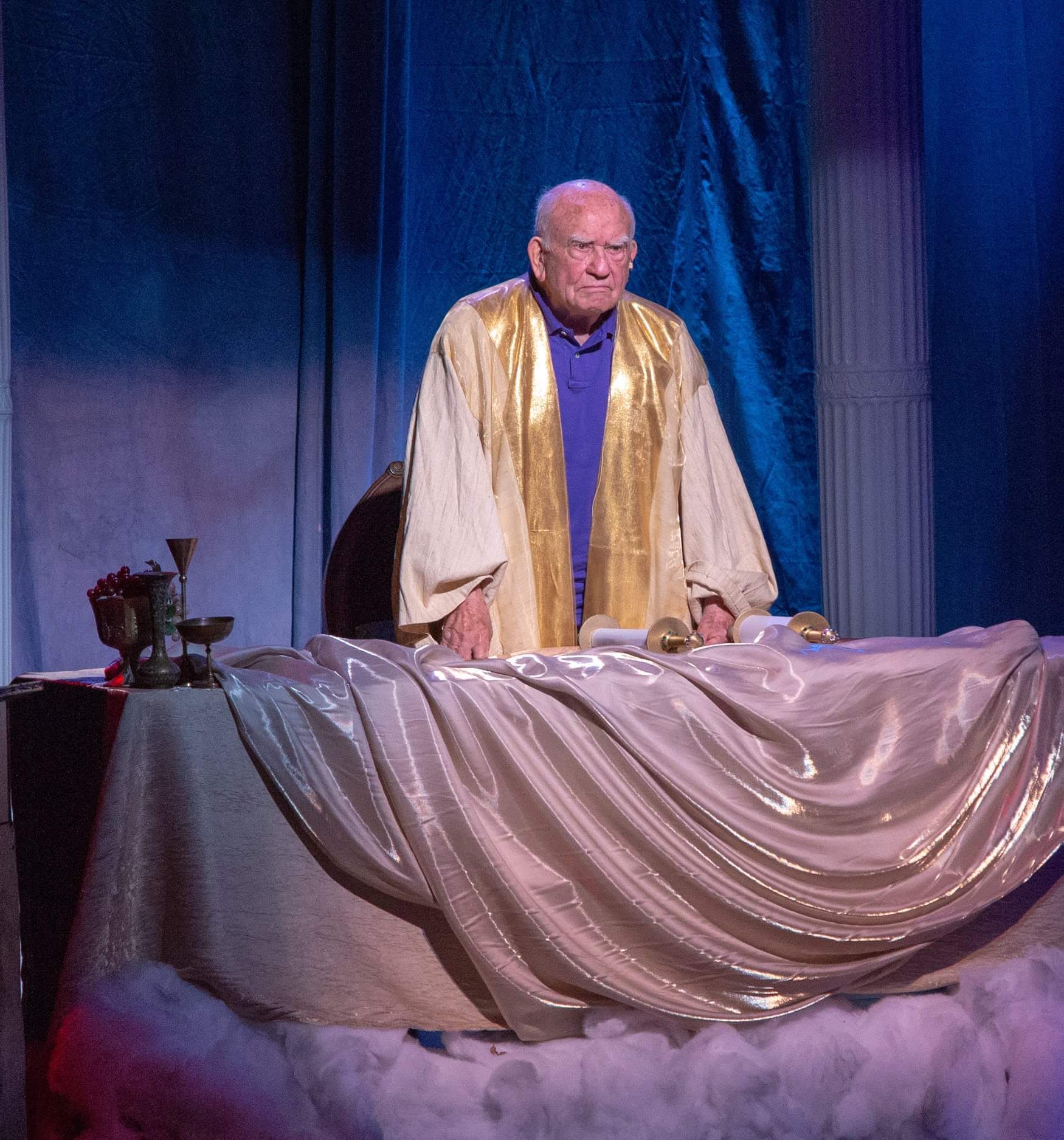 Box Office opens at 4:00pm ET
Starts 8:00pm, doors open 7:00pm