Art Attack Launch Party! A Celebration of Women Artists
Thursday, Apr. 27 | 7:00pm ET
(6:00pm CT)
Discussion
Singer-Songwriter
Celebrating Women Artists – Come celebrate the launch of Art Attack 2023 with an interesting discussion and great music, all showcasing women artists.
Harbor Country's largest art event will begin with a panel discussion moderated by Allen Turner, Three Oaks resident and former Board Chair at The Museum of Contemporary Art, The Goodman Theater and Columbia College.
Panelists will include Three Oaks artist Elizabeth Coyne, Janet Bloch, Director of The Lubeznik Center for the Arts in Michigan City, Reyna Larsen, from the band Lazy Susan, and Helyn Goldenberg, past Chair of the Board of the Museum of Contemporary Art Chicago. Following the discussion Reyna and Lazy Susan will bring their high energy music to the stage.
See all Art Attack weekend events
About the Artists: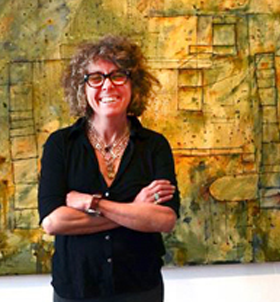 Elizabeth Coyne
Ms. Coyne's paintings are included in many private & public art collections. Over the past 40 years she has won many awards and has been featured in publications such as Architectural Digest, the Chicago Tribune, the Chicago Reader, and the Windy City Times.
Ms. Coyne's works offer contemplation into life and into possibilities of existence. She has developed a personal invented language of images and symbols based on the natural world.

---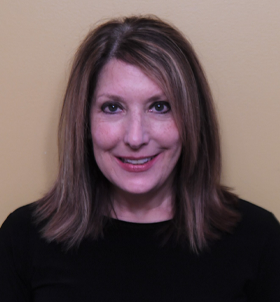 Janet Bloch
Janet Bloch earned a Master of Fine Arts from the School of the Art Institute of Chicago. Janet has served as the Executive Director at Lubeznik Center for the Arts in Michigan City, Indiana since 2016 and was their Education Director for seven years prior to that. In the 1990s, she was the Gallery Director at Chicago's Woman Made Gallery and also authored a workbook for artists, Strategic Marketing Tools for Visual Artists.
Bloch is the recipient of numerous grants for her artwork, including an Illinois Arts Council Visual Artists Fellowship, an NEA Regional/ Midwest Fellowship and is a three time grantee of the Indiana Arts Commission. Bloch has had numerous solo exhibits and her work is in several corporate and museum collections, including the Illinois State Museum, South Bend Museum of Art, Eaton Electric and Deloitte.

---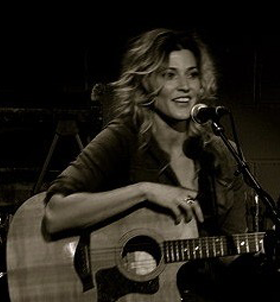 Reyna Larson
Reyna Larson, a musical artist, is one of the founders of Lazy Susan, performing at The art Attack launch event. Formerly she fronted two Chicago bands (Mabel Mabel and Tilda Tora) before pursuing a self-titled solo project. She has sold records independently and shared the stage with a variety of artists from Michael McDermott and Roger McGuinn to Sophie B. Hawkins and Macy Gray. Reyna has had the pleasure of working with producers Brian Deck (Modest Mouse, Iron & Wine) and Mark Cross (Shelby Lynne).
As a songwriter, Reyna has written original music for theatrical productions, indie films, and TV pilots, co-created a children's music program with National Louis University, written countless songs for her cats, and landed a publishing deal with Dramatico Entertainment in NYC.

---
Helyn Goldenberg
Helyn Goldenberg is a past Chair of the Board of the Museum of Contemporary Art Chicago. She was the first woman in the country to lead an American art museum. As Midwest Chairman of Sotheby's, Inc., she was instrumental in developing a wide range of influential innovations and had a material effect on collections and auction practives. An important collector of art, she divides her time between Chicago and Lakeside, Michigan, where she has had a residence for over 30 years.
About the Music:
Lazy Susan
Started by singer/songwriter Reyna Larson, Katrina Lenk (vocals, violin), Dave Ramont (guitar, vocals, banjo), and Dave Nelson (guitar); Lazy Susan is the culmination of their various musical projects along with the talented musicians they've had the pleasure of playing with throughout the years. Lazy Susan will be joined by Chicago favorites Gerald Dowd (drums), Scott Stevenson (keyboards), and John Abbey (bass).

RESERVED SEATING DONATION option includes a $25 tax-deductible donation to The Acorn and guarantees you a seat with optimal sightlines. $25 Donation per ticket holder in your group.
---
Weekend Package Tickets Available
---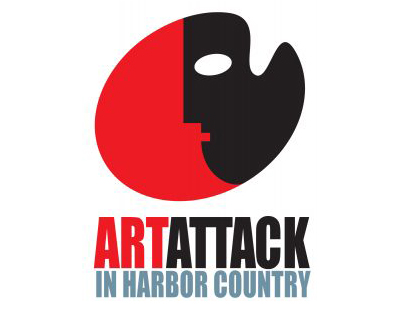 Box Office opens at 4:00pm ET
Starts 7:00pm, doors open 6:00pm