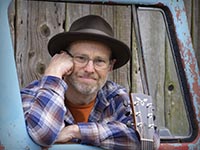 Andy Baker
Michigan singer/songwriter Andy Baker has spent a lifetime peering through microscopes. As a veterinarian, it's a necessary skill…searching for small clues in order to grasp the bigger picture. Pretty handy tool for a songwriter too. In fact, Andy has spent a great deal of his life with his own lens turned inward…and outward…resulting in a pondering writing style that moves with a purposeful stride, a playful heart, and a hopeful eye to the horizon.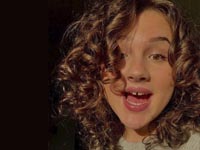 Gianna Stansell
Although 16-year-old Gianna Stansell has loved singing since 4th grade, she has only been writing songs for about 2 years. Still early in her musical pursuits, Gianna has already won multiple singing contests and was flown out to L.A. by Atlantic Records for an audition/demo.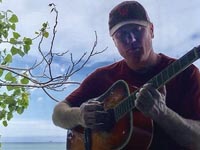 Timothy Gray
Chicago-based singer/songwriter Timothy Gray is originally from the area. Tim also formed the popular reggae rock group Chicken Dolphin Band.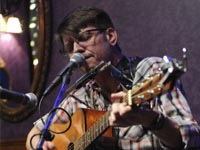 Jamie Wagner
Jamie has spent every summer since 1969 in Lakeside, Michigan at his grandfather's house that he and his brother, Jeff, now occupy. Jamie wrote "Do I Have It" during the third week of the lockdown and has had a lot of fun with it. "I love writing satirical content around current events!"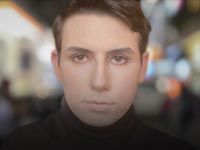 Dylan Reed Leavitt
Dylan has been writing original songs for four years. He likes for his songs to be open to interpretation. "Some of my songs are a little loose when it comes to a story or message. I want everyone to find a place for themselves within my music, because in the end, music is a universal language. I want to have an intimate experience not just between me and my music, but me, the music and the listener."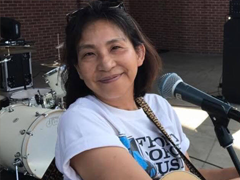 Mami Matsuda
Originally from Japan, Mami Matsuda has been a musician all her life. She works as the assistant manager and instructor at Front Porch Music in Valparaiso, Indiana.
---
2020 Singer Songwriter Competition Judges
Peter Carey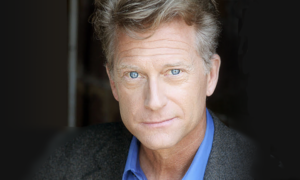 Peter Carey is a veteran of the entertainment industry with various acting credits in film, television, and live theatre. He has been a member of the performer's union SAG-AFTRA for over 40 years, as well as enjoying long standing membership in Actors Equity Association, the union for live theatre artists. In addition to his acting, he is a certified stunt driver for film and television projects.
In addition to being a judge for the Singer Songwriter Finals, this evening, Peter has enjoyed volunteering as MC for Open Mic Night, the Denim Diamonds & Dancing gala fundraiser, and acting in the Spectacular Tournament of Playwrights at The Acorn Theater.
Corky Siegel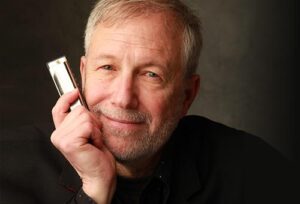 Corky Siegel is known internationally as one of the worlds great blues harmonica players, blues pianist, singer-songwriter, and the sole pioneer/composer of award-winning revolutionary works that weave blues and classical forms together. Co-founder of the SIEGEL-SCHWALL BAND, and Blues Hall of Fame Inductee, Corky Siegel has a catalogue of recordings on RCA, Vanguard, Alligator, and million selling blues/classical recordings on the iconic classical label Deutsche Grammophon.
His close associations with the blues masters in the earlier days of Chicago blues, his essential part in the blues rock revolution, and his surprising success in bringing together blues and classical audiences make him a pivotal (though stealth) figure in modern music history.
Patti Shaffner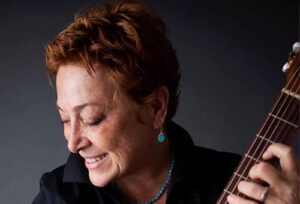 Singer/Songwriter, Actress, Director and Performance Coach Patti is often recognized for her dynamic stage presence and captivating vocals. She has trained with Bobby McFerrin and Rhiannon (Mistress of Improvisational Singing). She has opened for the legendary Michael Smith, Dan Navarro and Special Consensus Bluegrass Band. She performs solo in jazz, folk, blues and with SongSisters, a folk trio in the Chicago-land area.
Her songwriting has garnered numerous awards including twice 1st Runner-up at The Acorn and 1st in the Great American Song Contest in 2015.